Home Plan Review/Questions
We are at the beginning stages of planning to build a home in Northern Rural-ish Maryland and we have decided to move forward with this plan. It seems to be popular since it's on the front page of every web site I've gone to. Although, I've never seen it actually built.
Has anyone built this floor plan? Seen this house? See obvious flaws that I can't see?
Also, we got a BASIC cost estimate through the website for construction costs, which if you're interested came out to about $400k for best materials used. This included grading, utilities, septic, etc. Has anyone also does this? How close of an estimate was this? We definitely wouldn't use high-end/best for every single thing, but I found this a bit much for a 2,600 sq ft house (the basement would be walk out unfinished and the loft area would be finished later). I know I need to get many bids and just see but I was just looking for a heads up to see if we should press on elsewhere or if I can let myself fall in love with this plan. We were hoping for something in the $300-$350k range.
Any thoughts on this is greatly appreciated.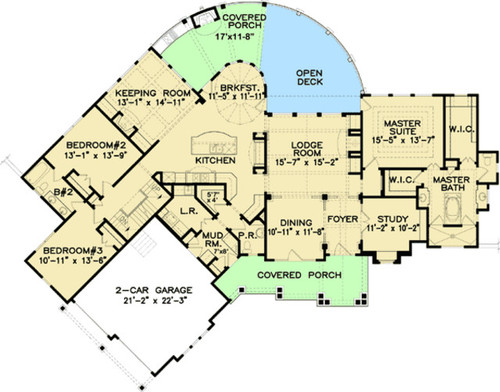 Here is a link that might be useful: Link to House Plans and photos