first issue encountered in build- windows
illinigirl
February 22, 2014
So. A picture will speak a thousand words.
[img]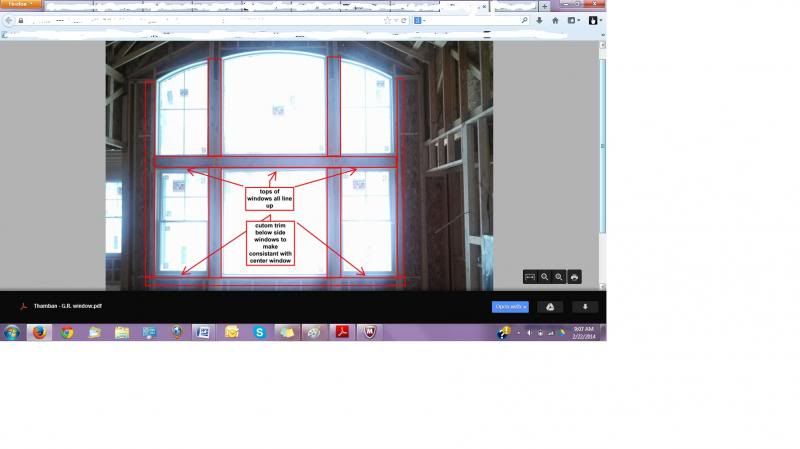 [/img]
as you can see, the double hungs flanking the picture window on the bottom don't quite line up. this is for two reasons. 1) the window heights are not exact
2) the rails on the double hungs are thicker, so even if the window heights were exact, the glass itself wouldn't line up perfectly.
I notified my project manager and the image you see was his explanation for how they address this. Apparently they knew about this, and he said that this is common for both manufacturers of windows they use (Jeld-wen and Andersen). However with the Jeld-wen it's the opposite where the picture window is shorter than the flankers.
Here is another mock up from my project manager which I don't exactly understand. They do some custom trim work with stepping to perhaps disguise this discrepancy:
[img]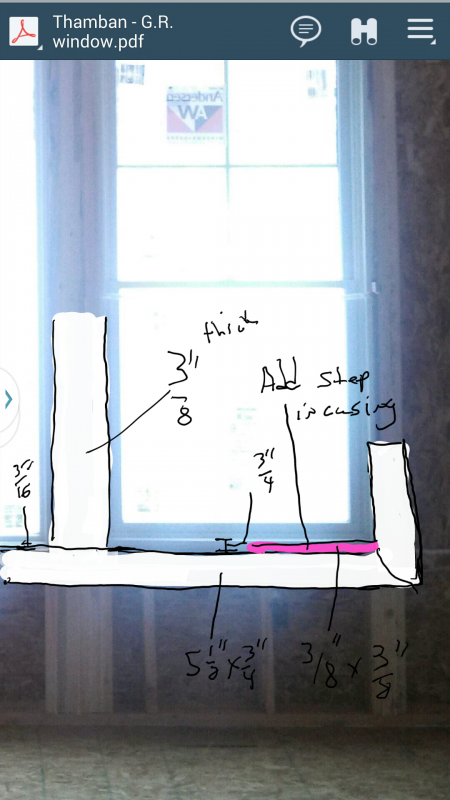 [/img]
here is one of their recent parade homes that inspired our window design (this home used Jeld-wen, our windows are andersen)
just to make myself feel better (maybe) I looked up some window setups with picture window flanked by double hungs. Looking carefully I do see a similar issues:
Rustic Bedroom by Sonoma Architects & Designers Robert Baumann, Architect
Contemporary Dining Room by Beverly Interior Designers & Decorators Siemasko + Verbridge
Traditional Kitchen by Springfield Kitchen & Bath Designers Reico Kitchen & Bath
Traditional Living Room by Minneapolis Interior Designers & Decorators Bruce Kading Interior Design
this one more at the top, can't see the bottom.
So what do you think? My husband seems fine with this, and he doesn't want to pursue a custom window option. The way our furniture will be laid out we do plan on putting a chair or a bench by the window which will distract the eye from the discrepancy....but I don't want to regret this later, knowing it's there.
Lastly, how do the top arches look to you? do you think they need adjusting?