I 'Caved In'...A Simple Winter Table.
I'm sure like many of you across the country...we've been getting hit with one big Snow Storm after another. No sooner do we dig out - and adjust - another one follows. Last one was Friday..and another due on Tues!
The problem now, there's no place to put it all!
So, since I'm surround by all this snow and ice, and Freezing Temps... I caved in, and did this simple Winter Table!
But truly, in my heart, I'm really counting the days till Spring! ( I don't do well in cold weather) :)
I had some branches in my garage that I was planning on doing something with for Christmas (never did) so I took a few and spray painted them white and added battery- lighted Garland (Valerie-QVC)..and went from there..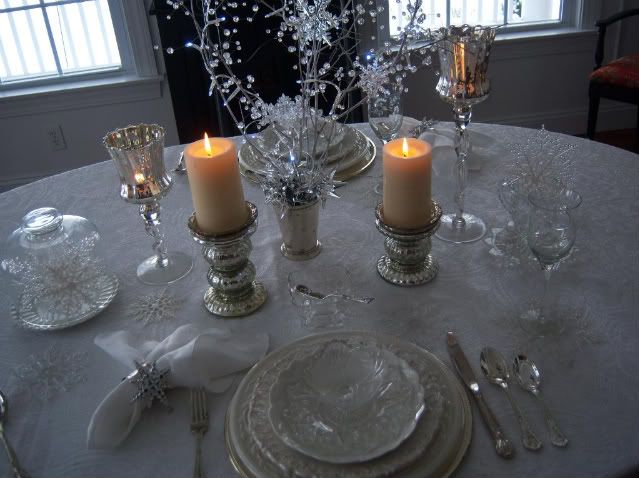 These are a combination of dishes from various places...
large plates - CTS...Medium - TJM...Fluted plates - MS/Macy..The Glass plates - GW and the small glass compote
from TS...
The Flatware is Godinger 'Grand Master' from Ebay..Napkin Rings - I hot glued silver snowflakes onto plain silver rings. The table cloth - is really a large fringed throw - with a white on white paisley pattern on it - purchased from GW this summer.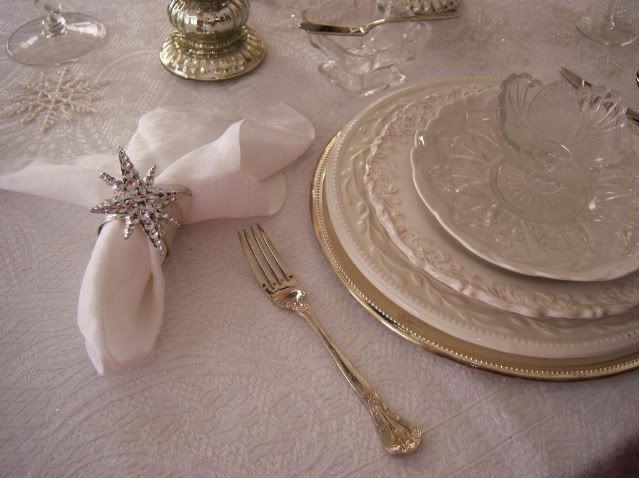 The Mercury Glass Pillars were from a Flea Mkt this summer..
and the other two from Michael's..
Different Lighting...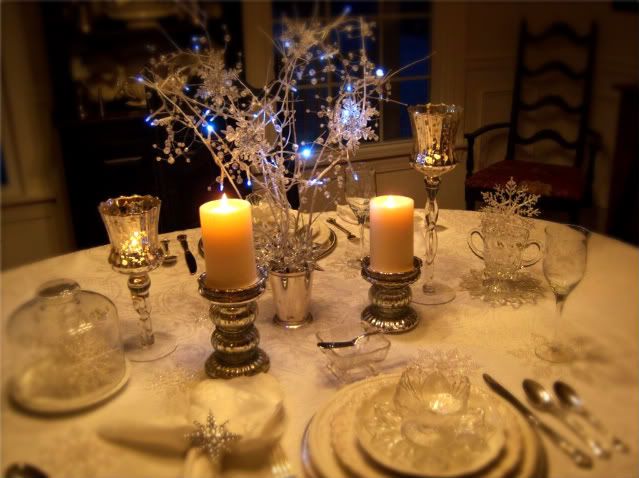 You can really see the lovely detailing in the glass dishes.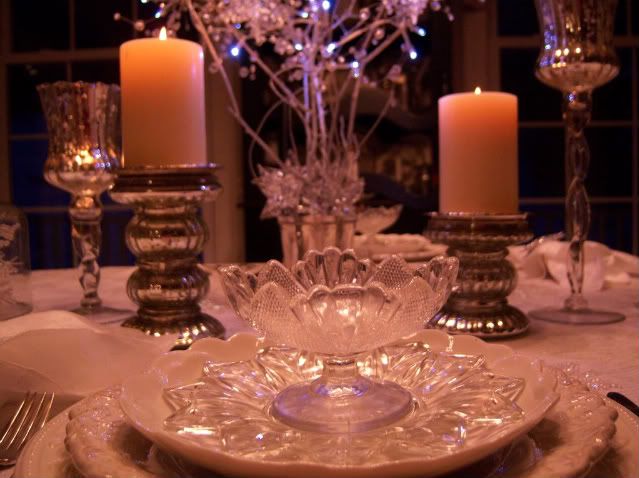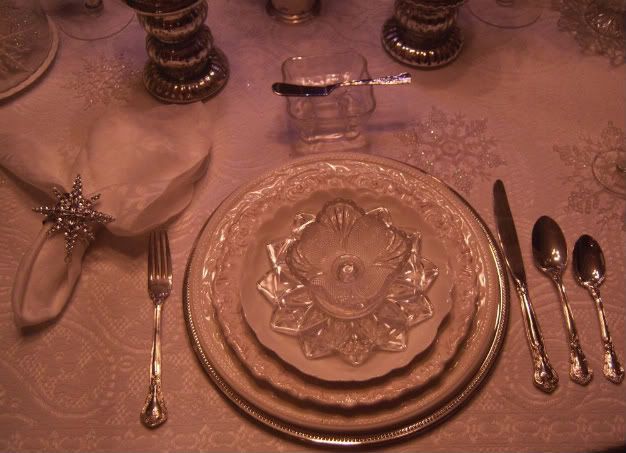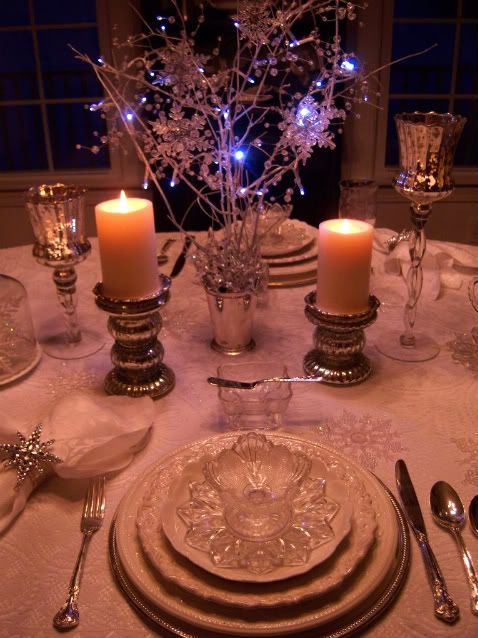 Small cloche - from local thrift shop..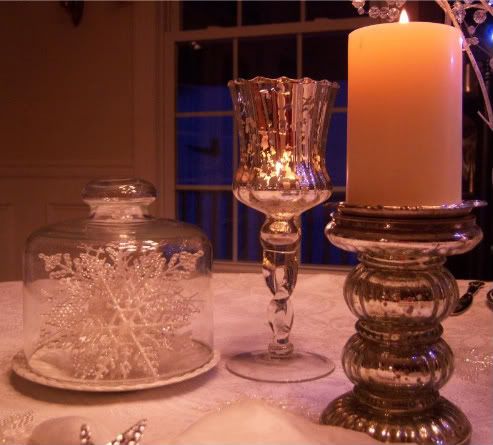 Was this 'Icy Enough for you?'
I sure envy all who are enjoying warm sun now...
Thanks for looking >>>
Come On SPRING!
jane