Cold January Snowman
jeannespines
January 20, 2013
Ohhh...the weather outside is frightful ...the snow is so delightful ...yup, snow flurries today, cold & Wintery after our Jan. thaw the past week or so. But, I found this guy for 70% at a specialty store so he came home with me to join the 'Snow families' on the porch. Since the Old World Santa got put away after Christmas, this tall fella' can stay out til March!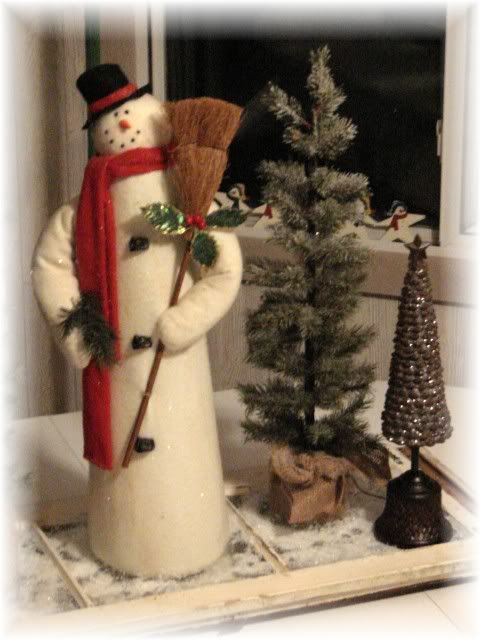 I switched out a shorter tree for this tall one from the floor of the porch & spruced up his arm w/a bit of pinery:
So he's a jolly fellow in this old window vignette on the porch table:
The birds are happy outside today ...very cold but the Sparrows are keeping warm flocking to our Christmas tree that we moved outdoors a few weeks ago.
Happy January! TFLookin'! Jeanne S.