Uh-oh... Need to find a different rainshower head asap!
treasuretheday
February 23, 2012
Today my frameless shower door was installed and it looks beautiful! That is, until it became obvious that the door swing will not clear our rainshower head once it is installed. This masterbath renovation has been a very (very) long process and after the plumbing was roughed in and the showerheads were ordered, we decided to take the advice of the glass door guy and go with a full height door. Neither of us realized at the time that our rainshower head would extend below the 6" stub in the ceiling. (Apparently, we chose a particularly HUGE rainshower!)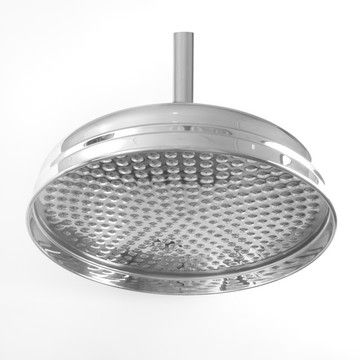 There is nothing that can be done to lower the profile of ours so I'm scrambling for another, hopefully to stay on the plumbers' schedule for next week.
This is what I need:
1. MAX height, including all fittings: 4 1/2"
2. Traditional/transitional design (I'm trying to avoid the very contemporary flat rainheads.)
3. Polished nickel finish
4. Large diameter spray area
These are our faucets, Sigma 720 Alicante in polished nickel: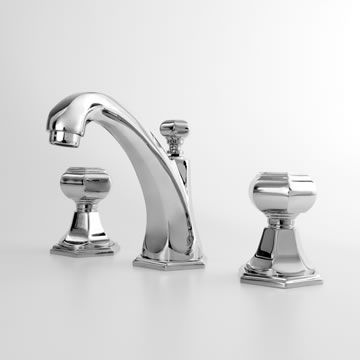 Any ideas, suggestions or photos would be gratefully appreciated.
Thanks so much!