Arch over the tub question
Hi all,
Looking for some opinions on our bathroom remodel. Sorry I have no pic but there are only stud walls right now anyway.
So, please picture this. You are standing facing a 9 ft. long wall with a 9 ft. tall ceiling. On this wall starting on the left is a 60" tub/shower alcove. Then a 6" wide x 3'deep wall (right wall of shower alcove) then a 40" wide toilet space, uh, I'll call it a stall for want of a more attractive word.
Here is the question: I'd like to have an arch over the tub. And then it seems one would need to have an arch over the toilet 'stall', too right? Wouldn't it look odd not to arch both spaces since they are next door to each other on the same wall? My DH is wondering if the two different widths of arches (5' wide vs. 3'4") will look goofy. I said having one arch and one rectangle would look goofy to my mind.
What say you all?
And then I guess another question: Does anyone have any idea how far down the built in valance over the shower should be, if it's either arched or straight?
Would it look stupid to have both openings go straight up to the ceiling? That seems awfully odd to me but maybe not.
I mean, do any of you guys have a 9' ceiling in your shower and if so, how do you get up there to clean it? Can you get a shower curtain in custom lengths? What is the meaning of life and how did the Packers not end up in the Super Bowl this year? Okay now, too many questions when I said one.
Here is the paper I'm using for the walls, if that helps the feel of what is going on.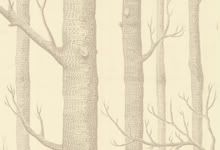 Thank you for opinions on any or all of my questions. Forget the Packer one, I already know the answer to that :/