My New Vanity Counter
Yesterday they installed my new counter. The first one would have been installed 2 weeks ago, but the poor guy measured it wrong. He was young. I think I may have interrupted him just one too many times (I can be a chatter box sometimes) and he got lost in his calculations. Anyway more stone was available with the remnant I had on hold and a new counter made it to my house yesterday.
It was a very cold day and frost was on the stone as it sat on the cabinets warming up. I turned my heating lamps on, that are in the ceiling nearby, to get the room even warmer.
Newly set: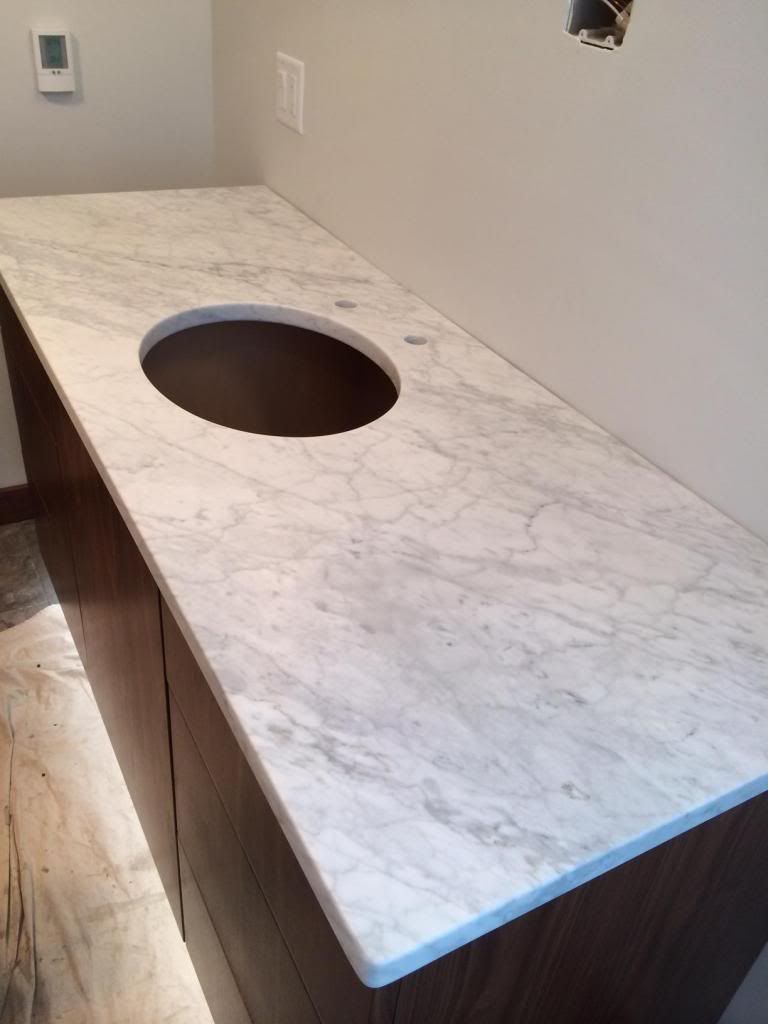 Backsplash added, and my nifty toe kick night light turned on for effect: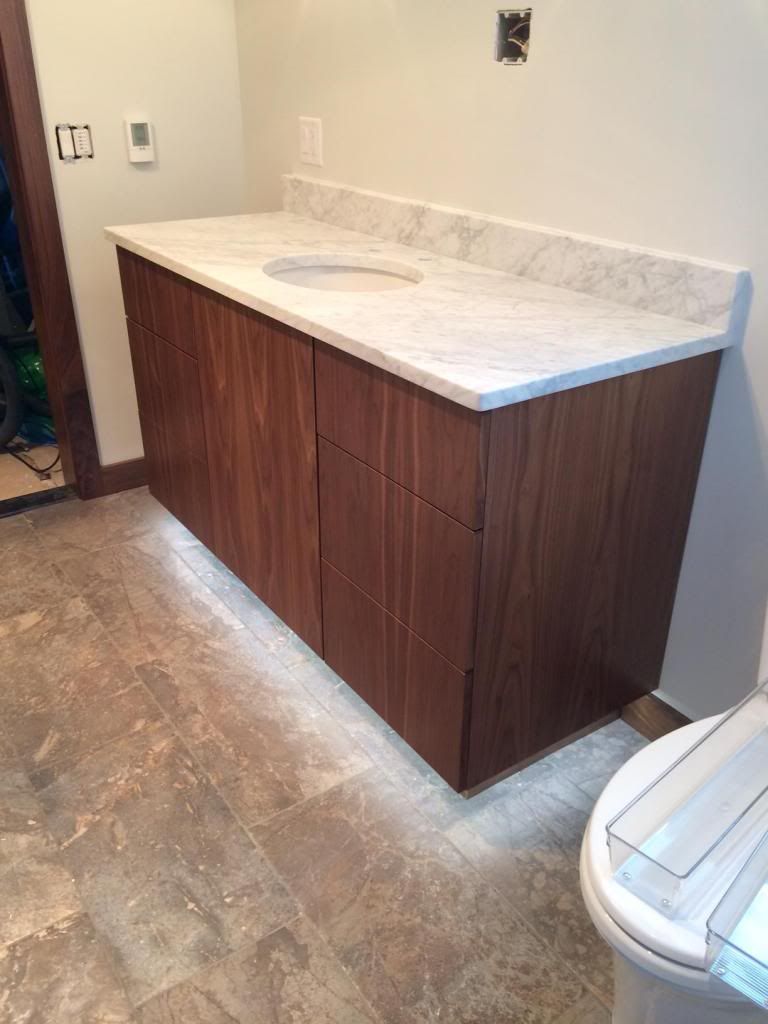 Faucets set into place but not installed. The sconces are on and add a bit of glamor: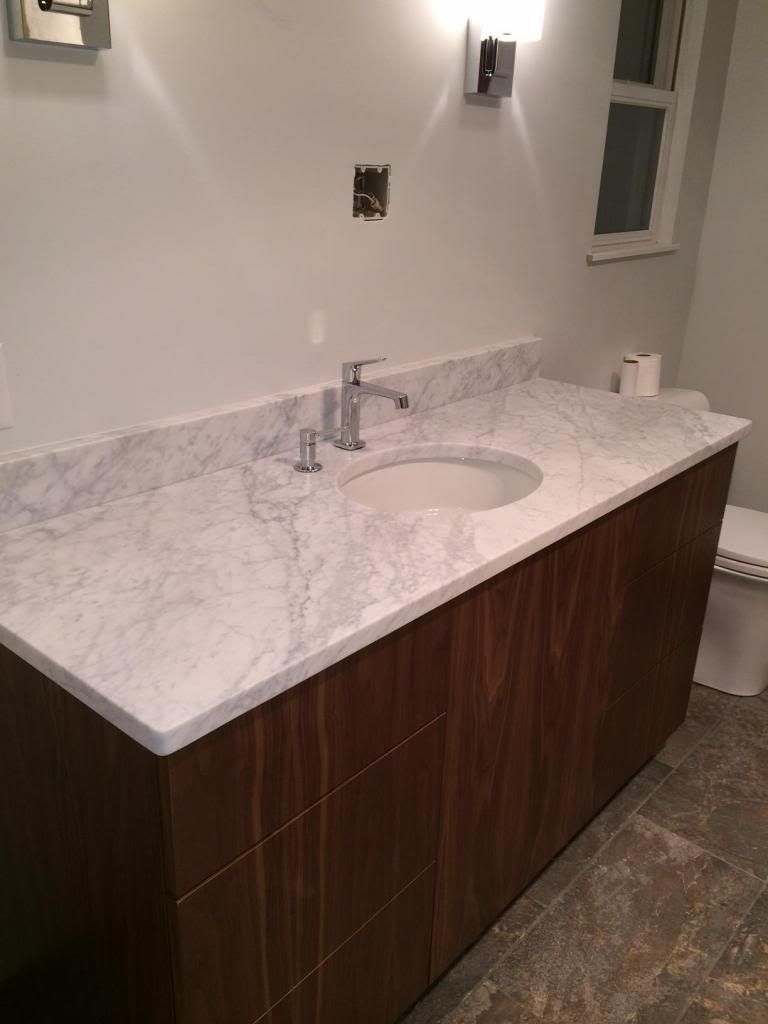 Edited to relink images from photobucket.
This post was edited by enduring on Wed, Feb 26, 14 at 6:44