fiero question, can't find the part I need!
carcrazy02
February 15, 2008
Hi! I have an 84 Pontiac Fiero. The other day I came home and turned the engine off and the radiator fan in the front stayed on. I disconnected the battery and have been searching for the part ever since. I think I need a relay, however, I can't find the part that is in my car at any auto parts store. I even went to the GM online and the part wasn't on their site! I looked for "radiator cooling fan relay", but maybe this one is called something else. When I unplug this part that is in the picture, the fan turns off, when I plug it in, the fan turns on... if the engine is running or not! Maybe it's called something else? Maybe it's just so old that I have to find it at a junk yard. I've checked Napa, Pep Boys, Advance, Autozone, and Central Auto Parts. None of them seem to have it!
This is a picture of what the one in my car looks like...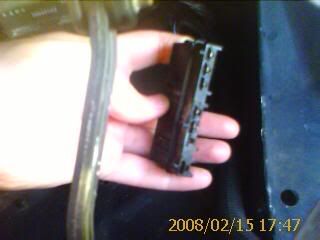 Any help or advice would be greatly appreciated!
Here is a link that might be useful: This is the wrong part Advance tried to sell me (first one)