Which decoration would match better?
janesylvia
February 28, 2012
I am going to have crema marfil tiles for my bathtub/shower walls shown as follows: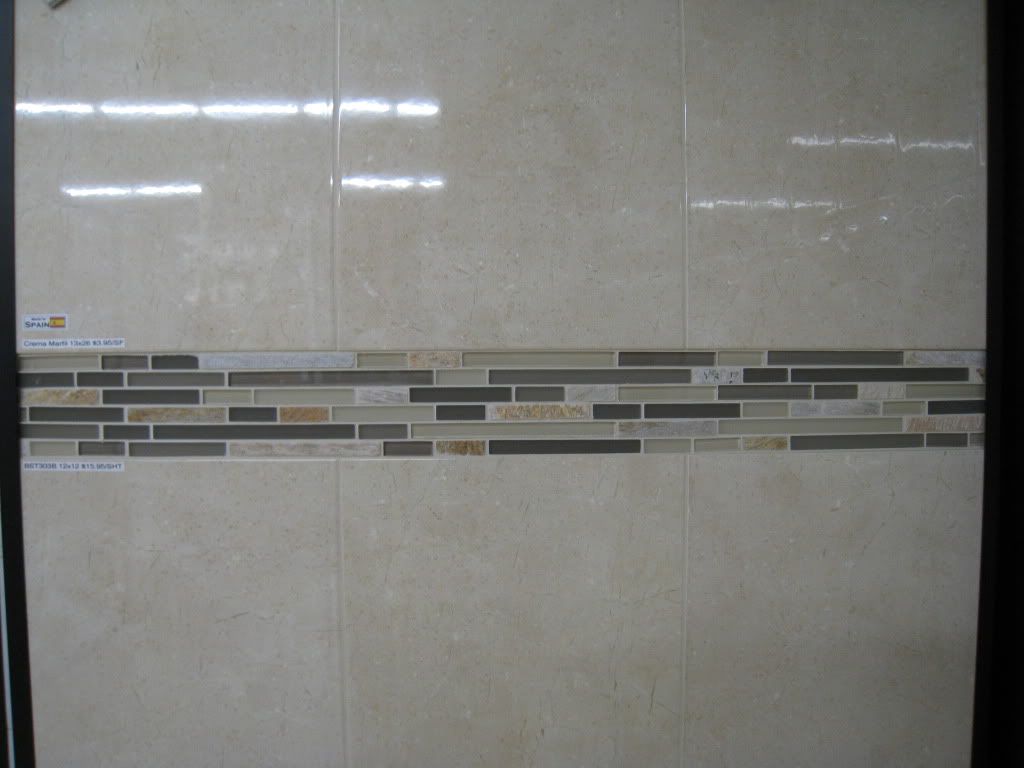 I am hesitating on whether to choose the decoration shown in the original picture, or some other decorations shown as follows that I took picture of in different stores.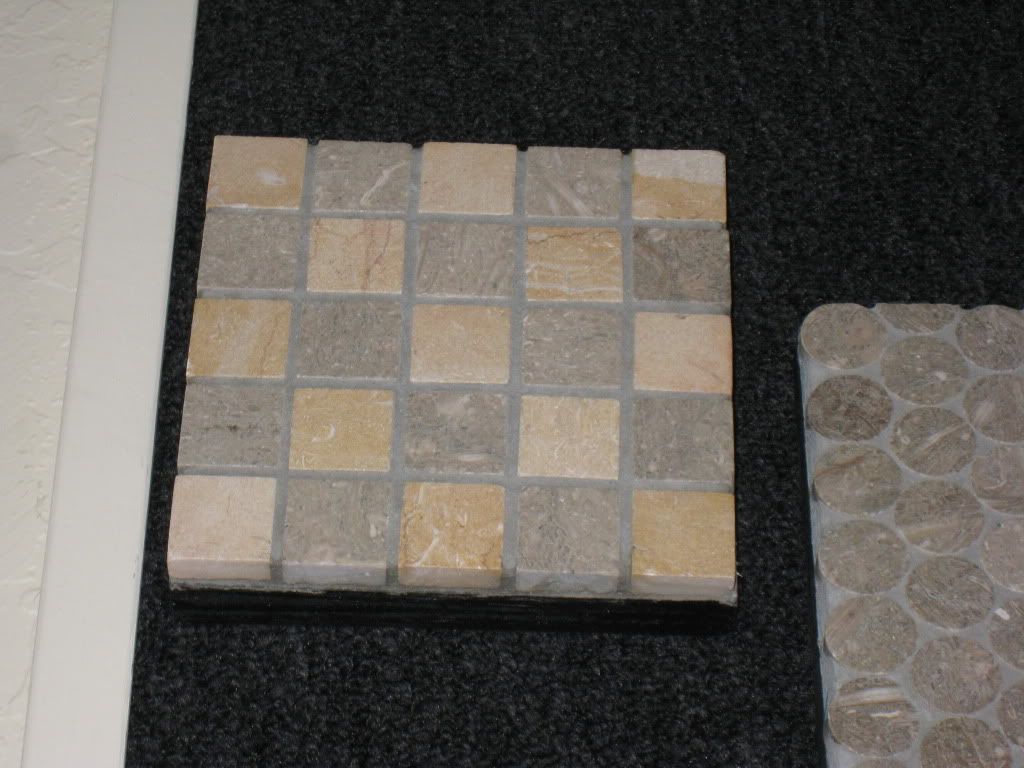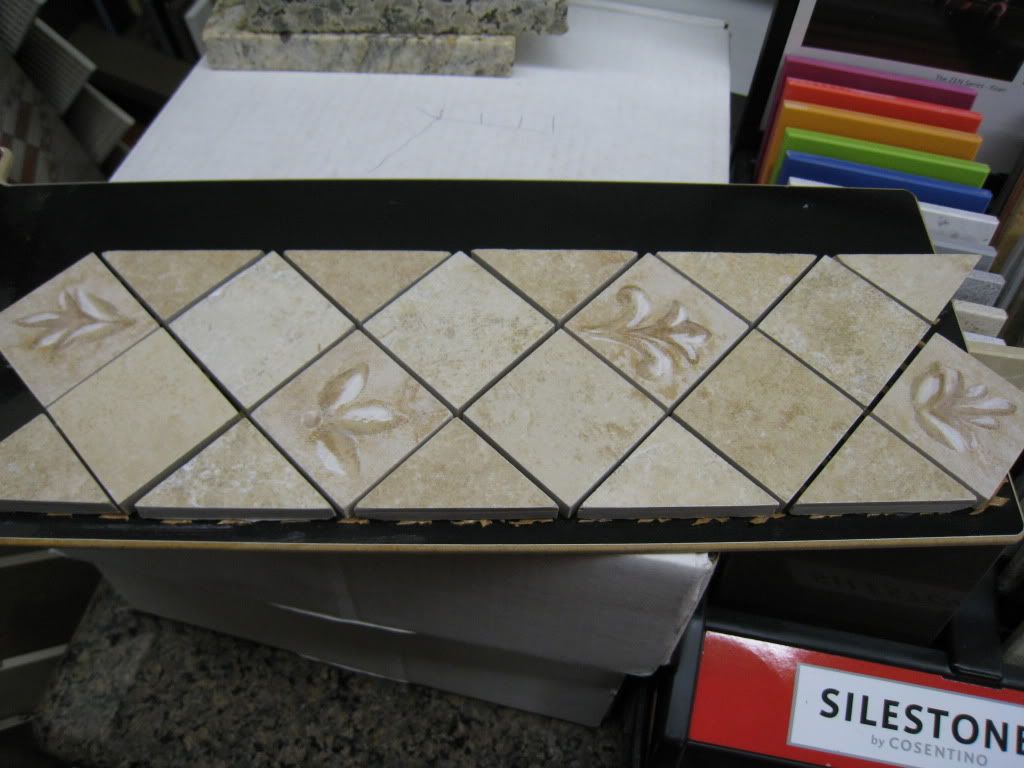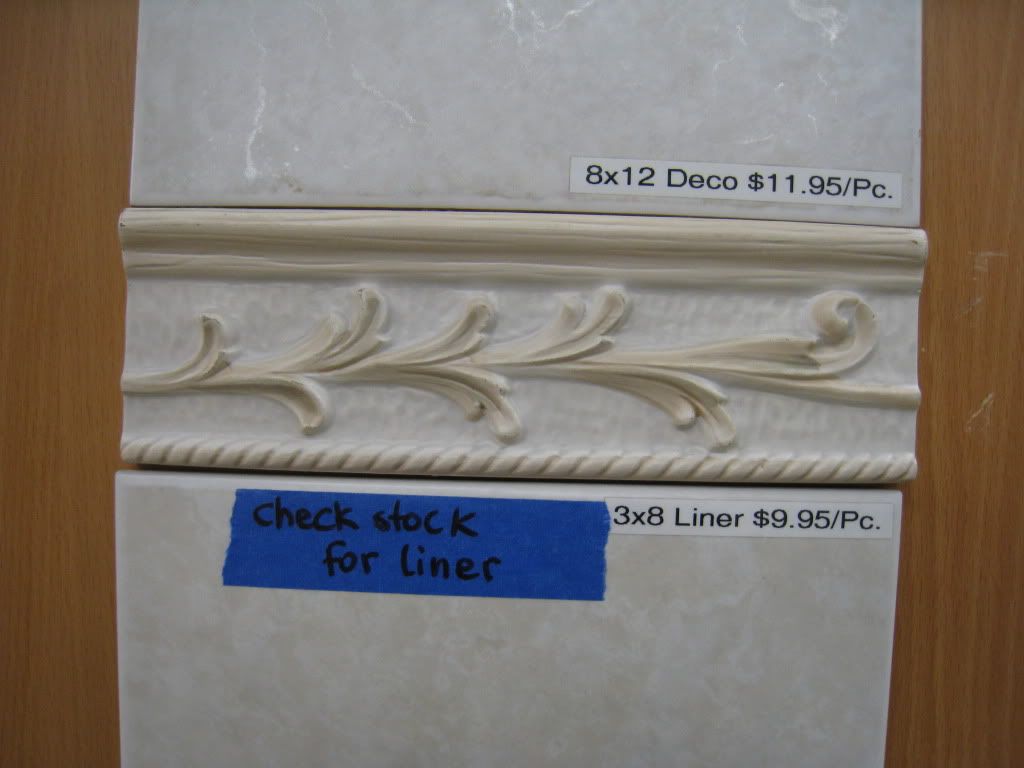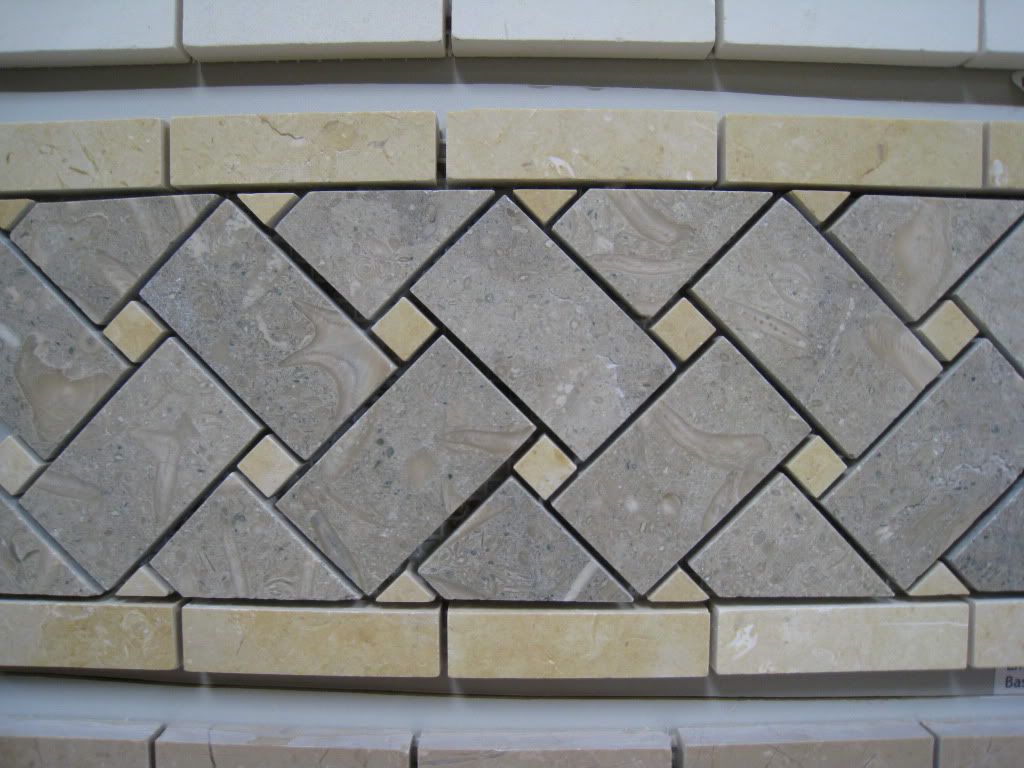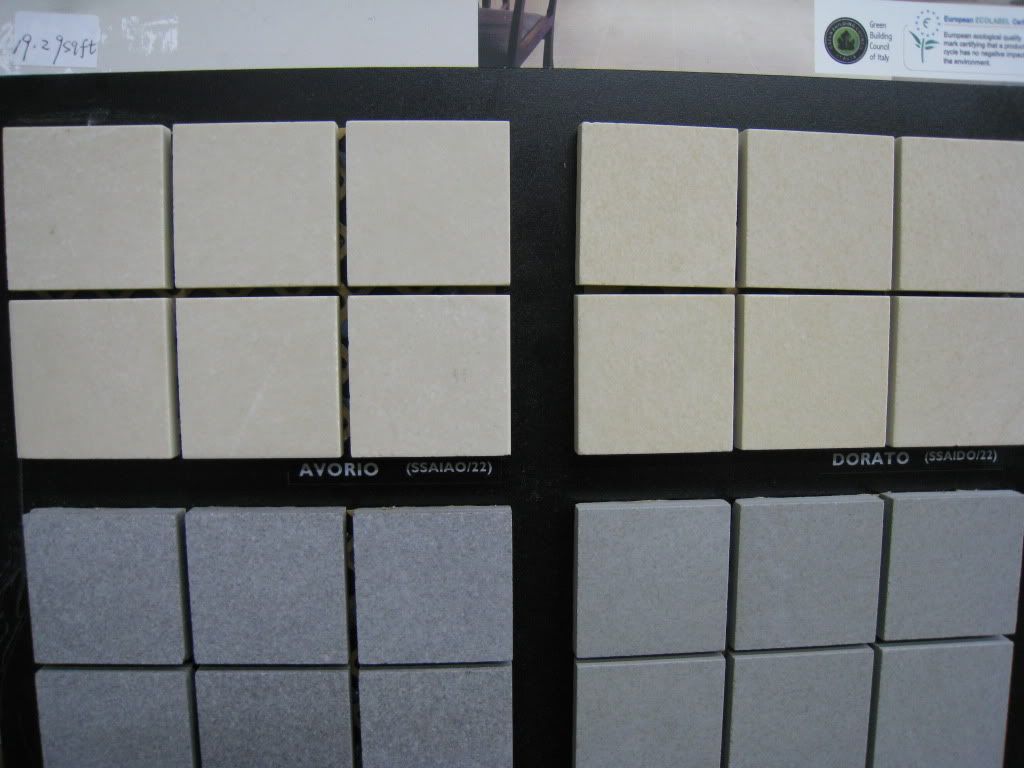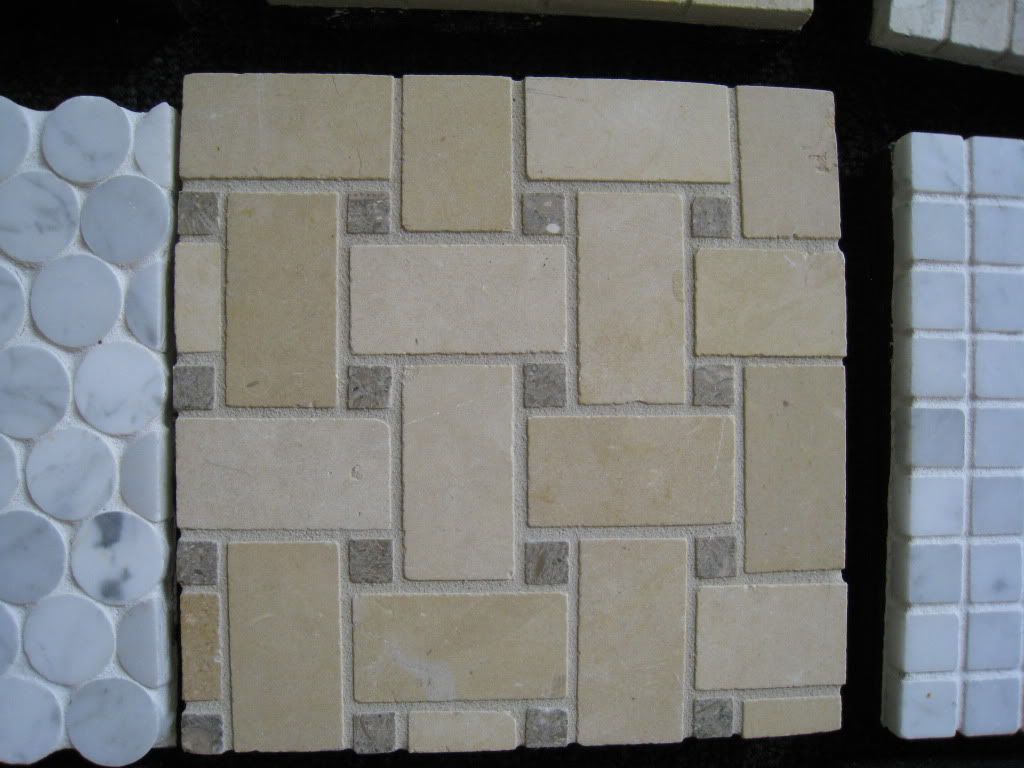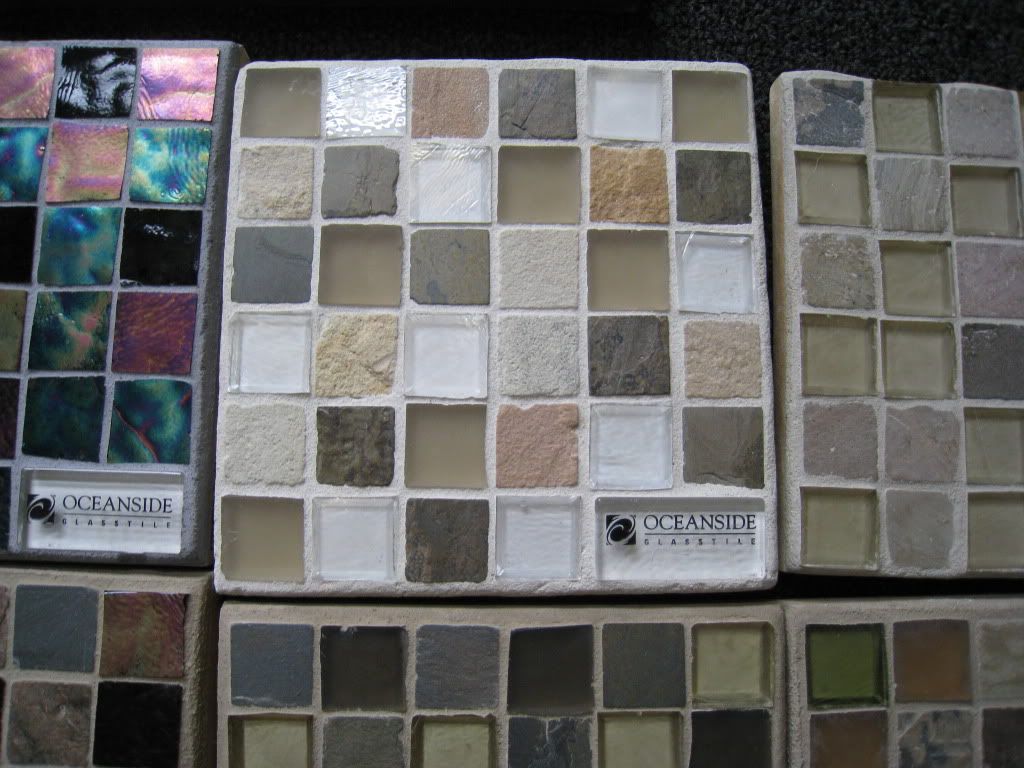 The decoration in row2 column 1 might not work because 1) its width is only 8", not compatible with the tile width 13". 2) it might not be available.
For the decoration in row2 column 3, I am only interested in putting two rows of the cream-colored squares with different tone. Please ignoring the lower row of dark-colored ones.
Which decoration (including the one in original picture with tiles) would you think matches the best with the crema marfil tiles for bathtub/shower walls?
Thank you very much. Any other suggestions would also be greatly appreciated.