Bertazzoni gas flow issues (shutting off)
I've had the Bertazzoni Master series gas range for about 3 years.
Almost immediately after I bought it, I noticed some issues with the largest burner shutting off during use. I had it serviced, and the tech increased the gas flow using the adjustment screw. He gave some snarky and ridiculous comment about how you aren't supposed to cook on low using the big burner.
That seemed to improve things, but still it occasionally shuts off. Worse still, sometimes the oven or even the broiler shuts off. It doesn't happen that often, but it's a huge hassle and annoyance.
I'm not sure this is a gas adjustment issue. For one thing, you cannot adjust the gas on the broiler (it always operates at maximum, accd. to the manual). And the largest burner does not seem to have good gas flow to the inner ring, where the thermocouple is located. When I light the stove, the outer ring usually ignites immediately but I may have to wait 5 seconds before any flame appears on the inner ring. Sometimes it can be even longer until a flame appears on all the parts of the inner ring, even on the highest setting.
Does anyone with a Berta have experience with these issues?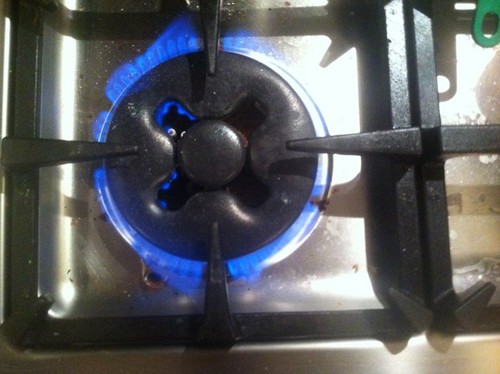 This post was edited by rysilva on Tue, Feb 25, 14 at 19:42