Trying to identify this stone
barrybud
February 16, 2012
Hi, So we were shopping for a vanity top for a bath remodel. Most of the room will be in shades of beige, Ugh, I know. I had to get a pop of color and picked 3X6 Multi-red Onyx as the accent near the top of the shower wall. Armed with that I wanted to get the same stone for the vanity top with a standard white china oval under mount sink. I couldn't find any slabs locally, but we did find this stone. I tried to get more info from the dealer but this is what I was told. It was told that it is quartzite from Iran (I know�) that they called Antique Fashion and it was a very close match to the multi-red onyx samples we had. The white line (not the veins) is the paint markers they use to mark the stone.

Label on the slab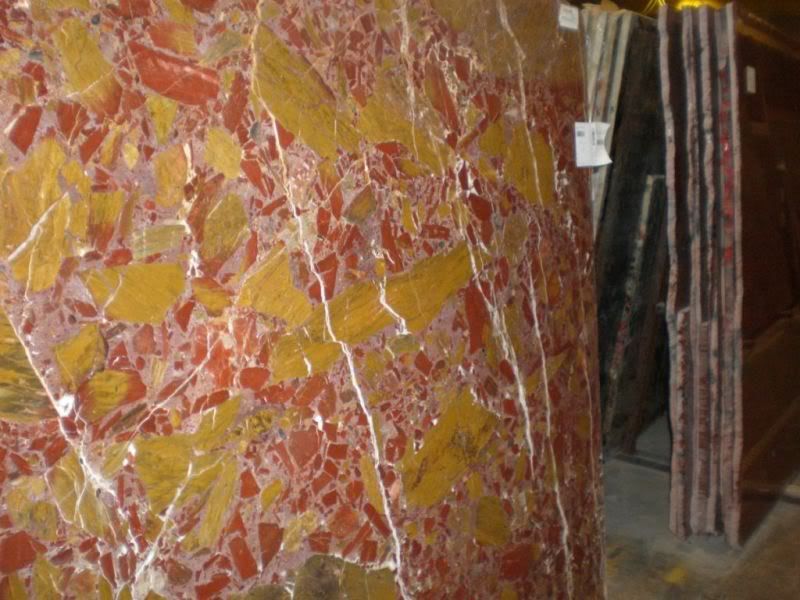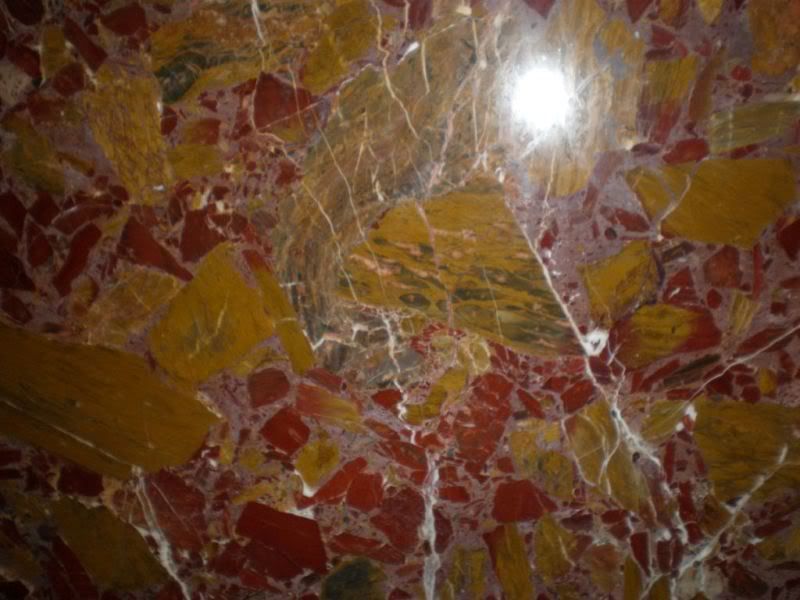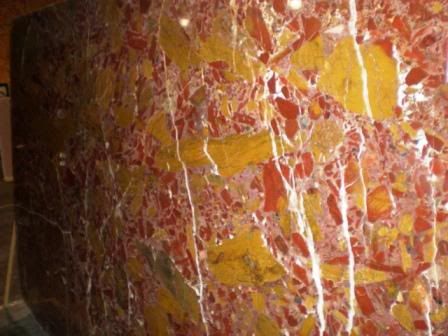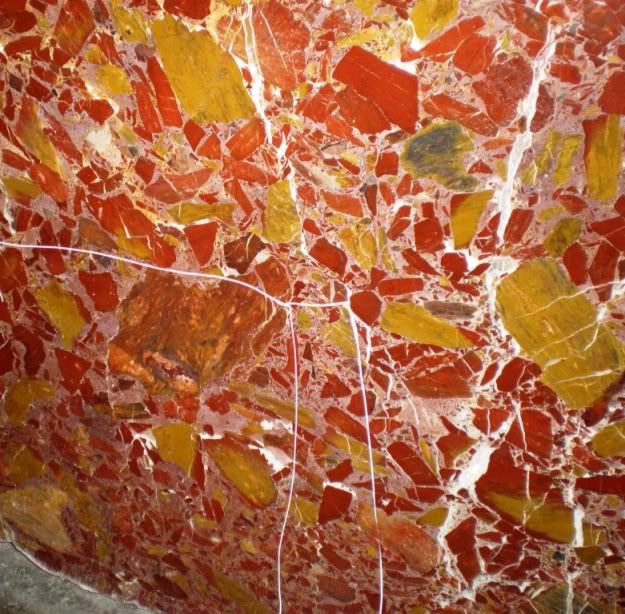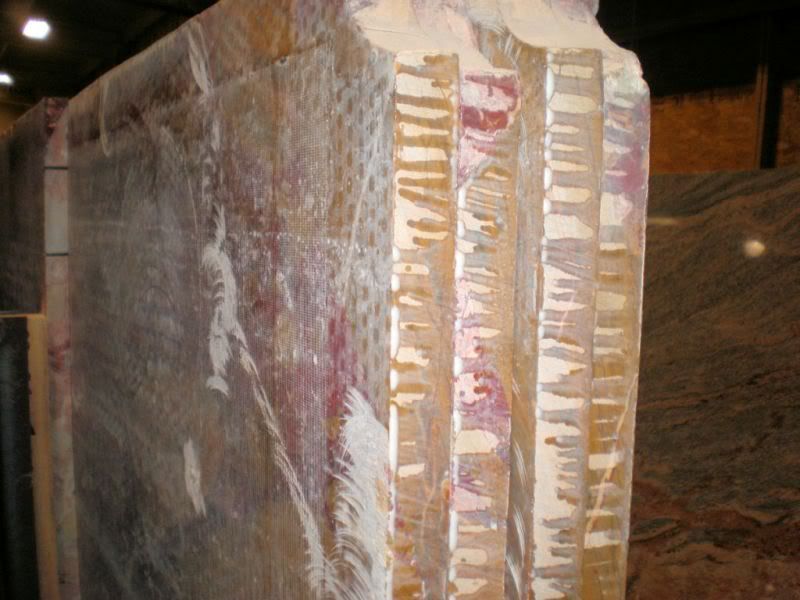 There is a fine mesh on the back
Thanks for any input!!