adding stained glass in sidelites for privacy, any thoughts?
illinigirl
January 24, 2014
Yet another decision we are working through is our exterior door. We are going with a therma tru fiberglass with sidelites. Given that our entry door opens even with our great room there are privacy concerns. Initially I was going to address that by keeping the glass parts of the door and sidelites at the top third of the door only. My husband pointed out that the kids would have trouble seeing out of high glass to see who might be knocking at the door. So then I started thinking about having full sidelites with a stained glass like this:
[img]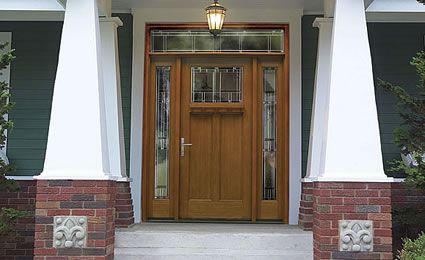 [/img]
This gets a privacy rank of 4/10. They have some other more elaborate designs that give higher privacy (7/10) but I'm not super crazy about the designs.
Our house sits back about 160 feet from the street, and then when another house gets built across the street from us it would probably be another 100 or more feet to the next house.. So I don't think any future neighbors could really see us through the sidelights in our family room, but there is the weird sense you get when you sit in a room with lights on and it's dark outside and the blinds aren't closed (and of course sidelights don't have blinds to close!)
here is what i mean about the front door opening directly (via the foyer) to the great room:
[img]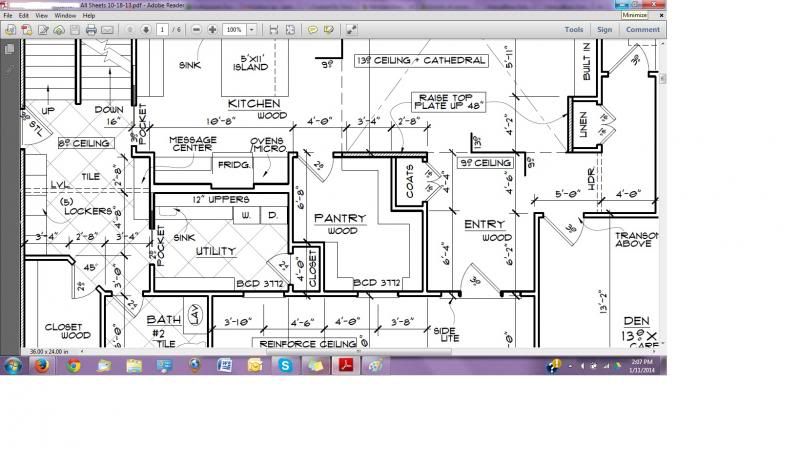 [/img]
WWYD?