Colonial maple again
We've talked about Colonial maple before, the good, the ugly, and the improbable. In my enthusiastic study and pursuit of pieces, brought on I am sure by the fact that my immigrant parents never had anything like it (they went modern), I have only once come across a Colonial ceiling light fixture, so naturally I had to have it, and it is now installed, and amuses us considerably.
I think I will change the glass, as there is a glare problem, and I CANNOT find the beauty in these shades. But I do enjoy the fixture itself, although no one on the lighting forum appreciated it! Maybe someone here will, if only as an example of "the strange things that people will collect."
Karin L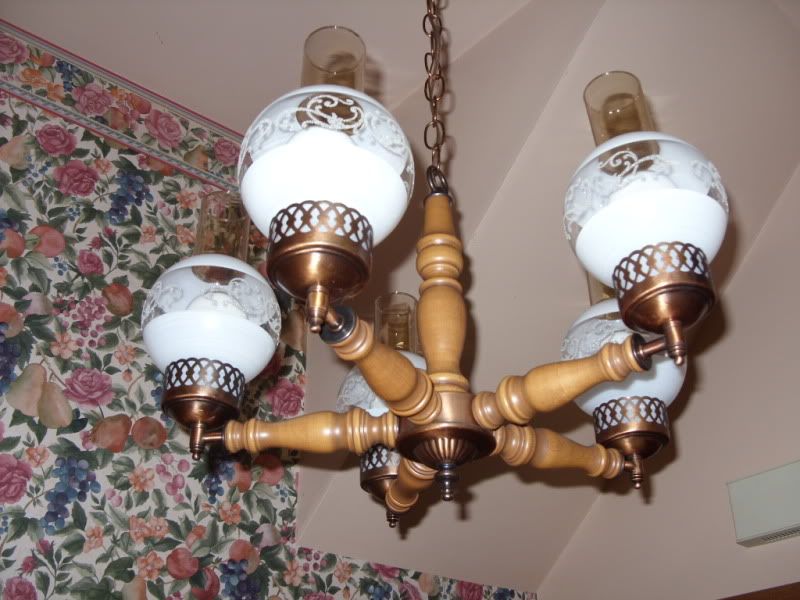 Here is a link that might be useful: Lighting forum thread