Made in Japan Figurine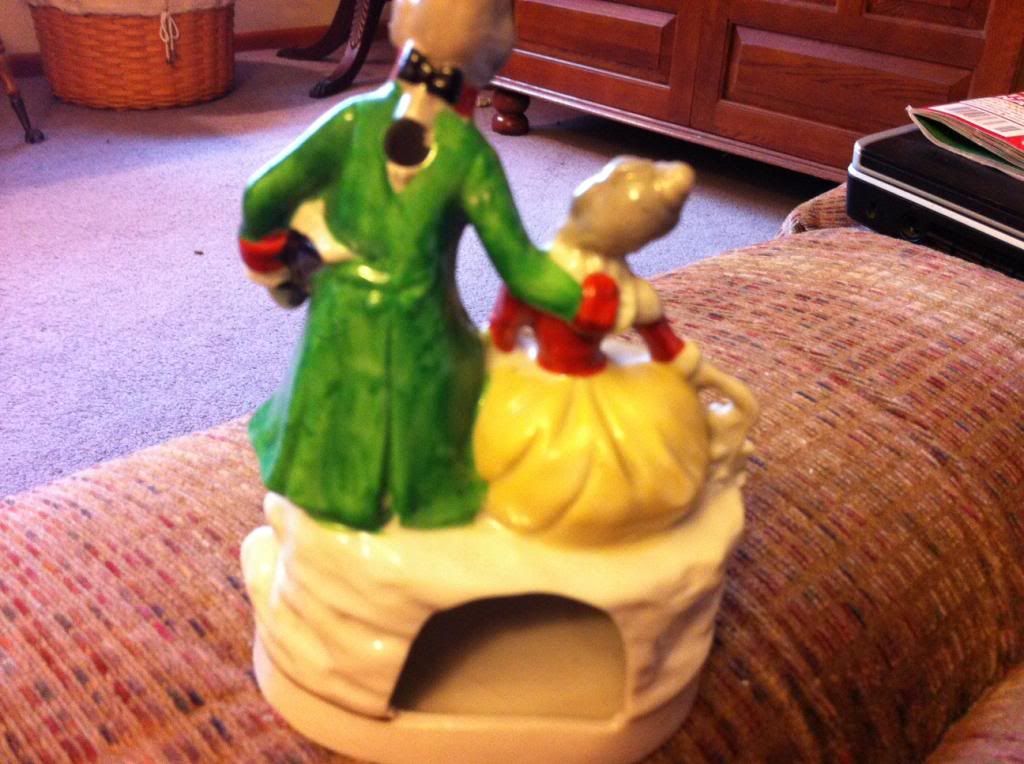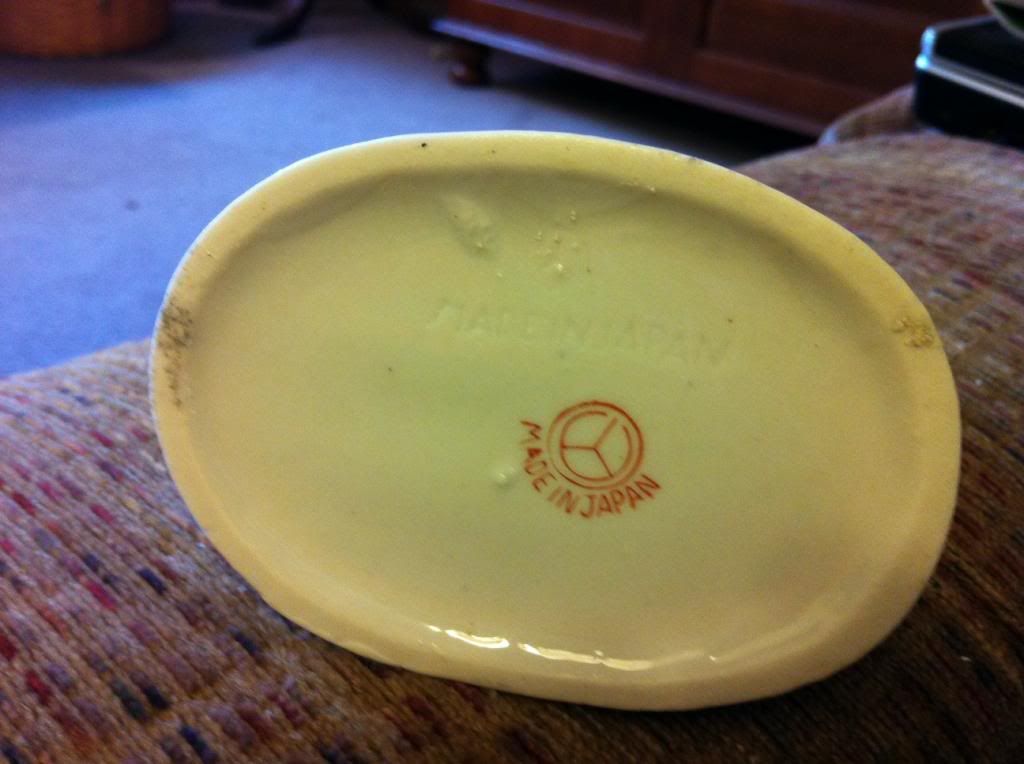 I recently received this figurine from a lady at our church that was moving into a retirement community. I researched the hallmark and know it is Maruyami Toki, SETO, 1920-30's.
My question is what the cutout and hole in the back are for? The pictures I have found online and on eBay have not had these.
I know this is not valuable but I am curious.
New to the forum and have enjoyed reading many of the posts on here. I know I have several items that I have been carrying around for years that I need to dig out and find out what they are. Thanks, Terry