Recognize this grab bar?
I have a single male friend (that means he doesn't have a wife who would know exactly what style she initially installed!) who has unfortunately suffered some health set-backs. When his house was built 10 - 15 years ago, he had a few grab bars installed. Now he needs additional grab bars. He has asked me to help him track down more grab bars. The picture below is what he has. I cannot find a match, nor can the young man at the hardware store. Do any of you recognize this grab bar and know where my friend can buy more?
The closest I've found is linked below. It has a stepped, square back plate and is available in chrome. Other than that, it doesn't match.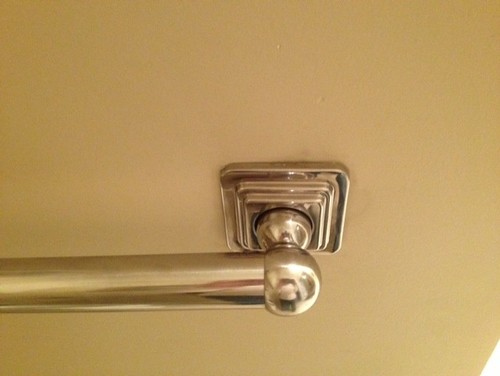 Here is a link that might be useful: Elements of Design Grab Bar