Do you know what this piece of hardware I found is?
millshre
November 24, 2013
I found this while metal detecting in my back yard. It's not a perfect 90 degree angle. It is stamped M-VB on the back/underside. We found it with a few old nails.
Edited to add, I should have pointed out, the widest part of the clover looking part is about 1.5 inches.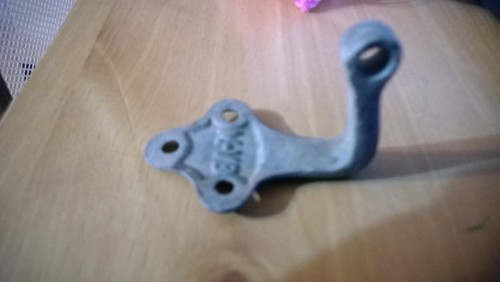 This post was edited by millshre on Mon, Nov 25, 13 at 5:28