Please help date old dresser + washstand (w pics)
Hello
I purchased these 2 pieces at an auction and intend to keep them. They were an absolute mess when I purchased them and look much better now. I have started a combination restoration/refinishing attempt and have been curious as to their approximate age. I will include a lot of pictures. They are maple, and the front of each drawer is a solid plank of maple, but I can't say that they are "matched" planks. I have seen some pretty swirls and birds eye features on the drawer fronts. I have noticed circular saw marks on the side of the drawers and other black diagonal marks on the front of the drawers that I wonder if its from a ripsaw? Also what is the construction method called when they sort of board and batten the sides and back - I can't remember the term. (The washstand rear was falling apart but I fixed that.) The escutcheon plates are adorable but sadly the piece did not come with backplates for the bail and pulls. Does anyone know if was common for people to donate brass furniture hardware toward the WWII scrap-metal collecting effort? Just curious. There are a few small nails on the back that appear to have held a manufacturing label, but the label is 98% gone. The dresser seems to have had wheels at one time. I do have the mirror for the dresser too - I haven't started working on that piece yet.
Overall I adore these pieces, but they are been a bit of work!
Thank you for your time!
-- Pauline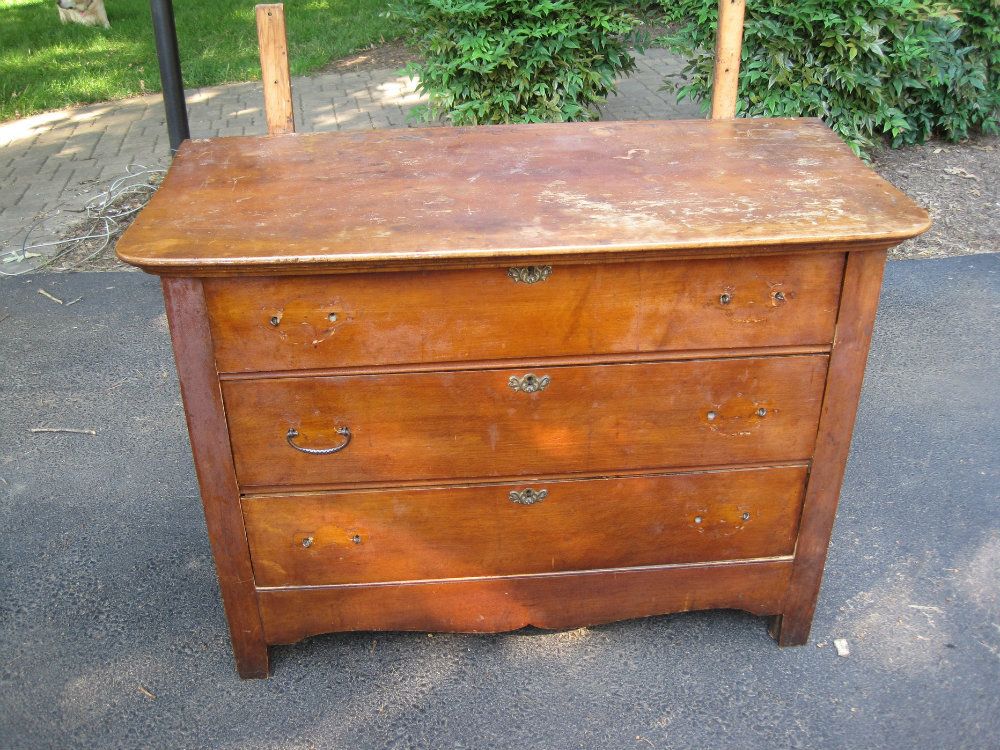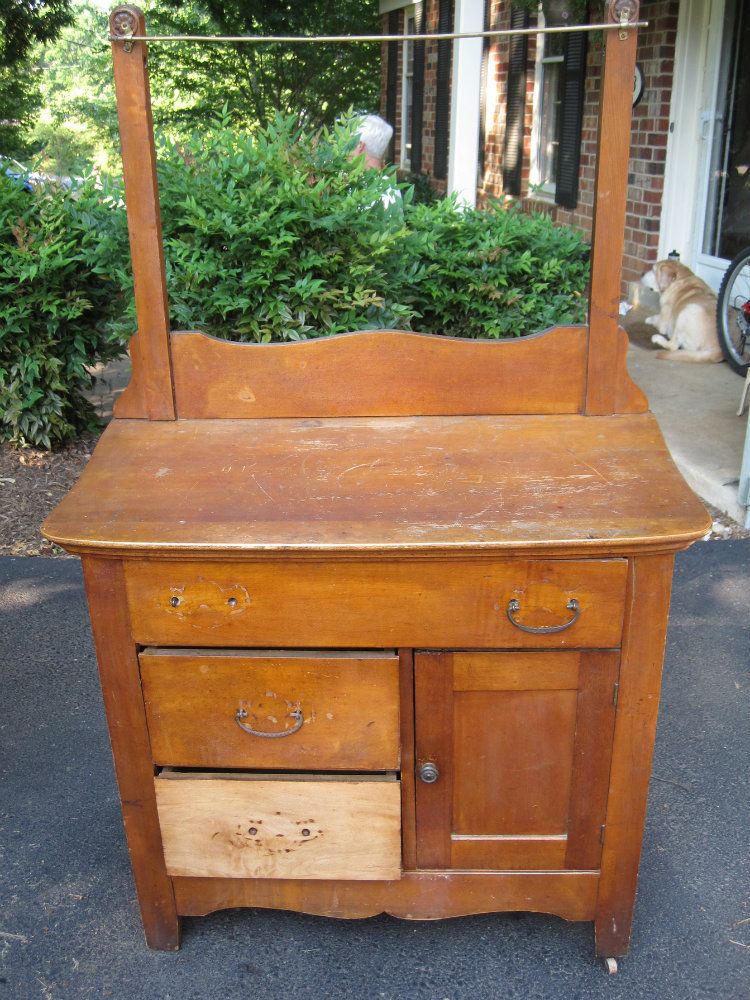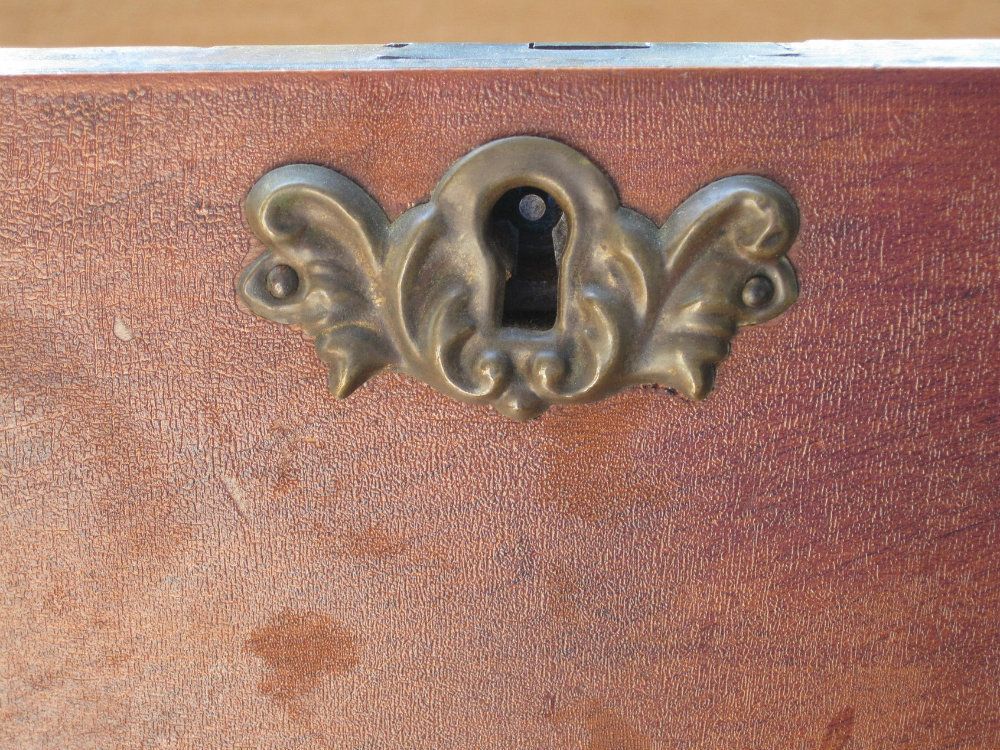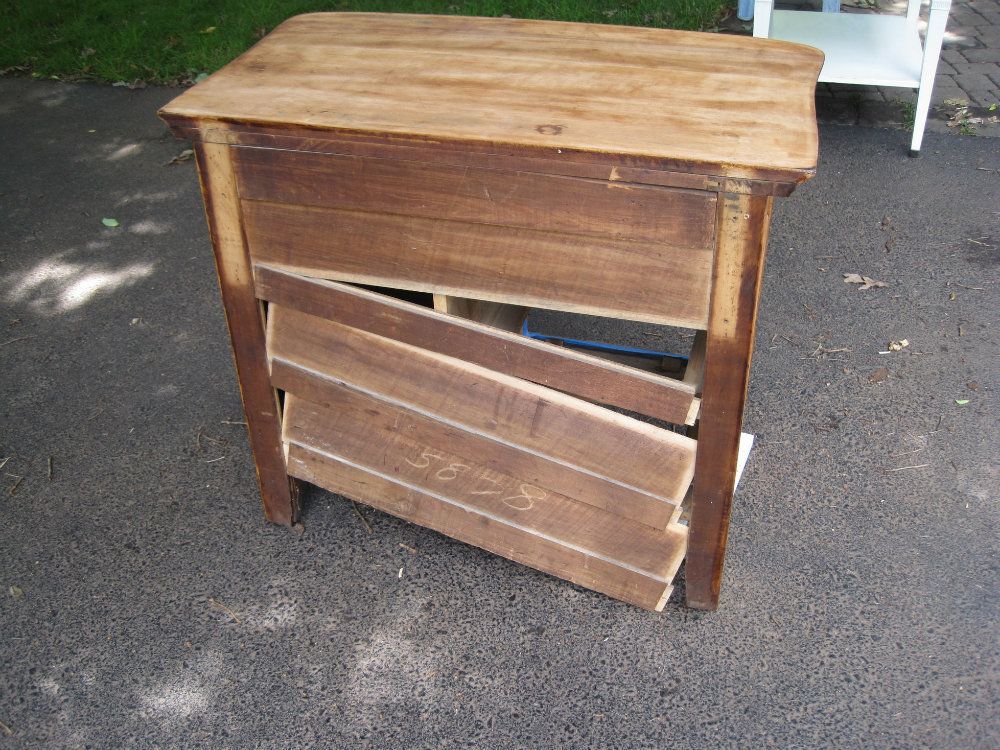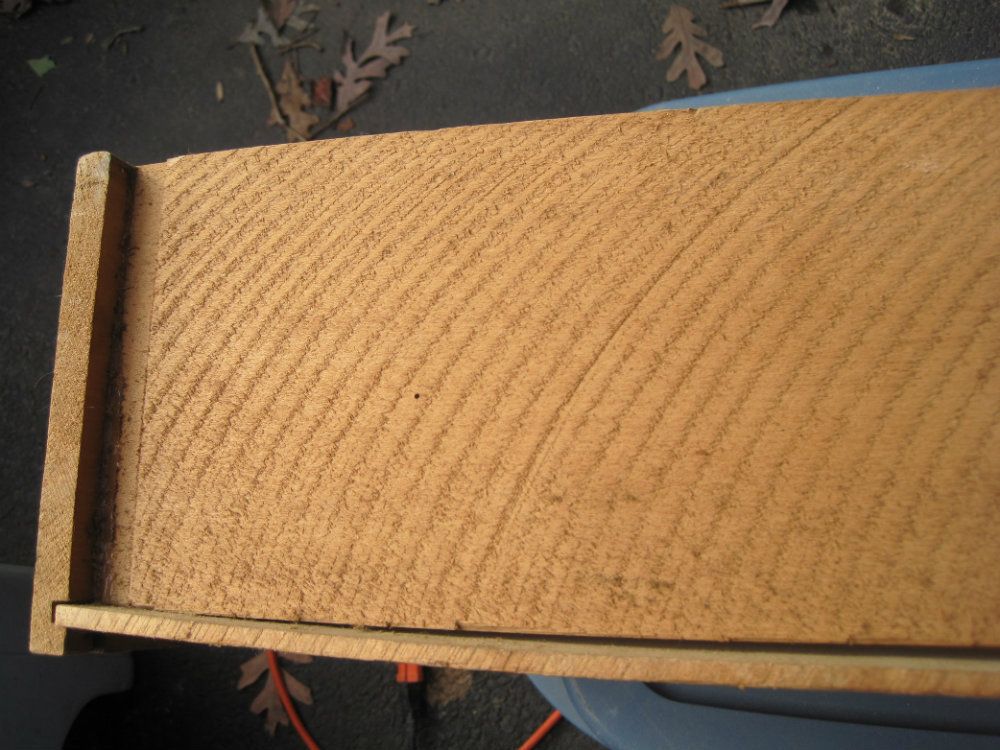 Ripsaw marks? see the thin black diagonal lines.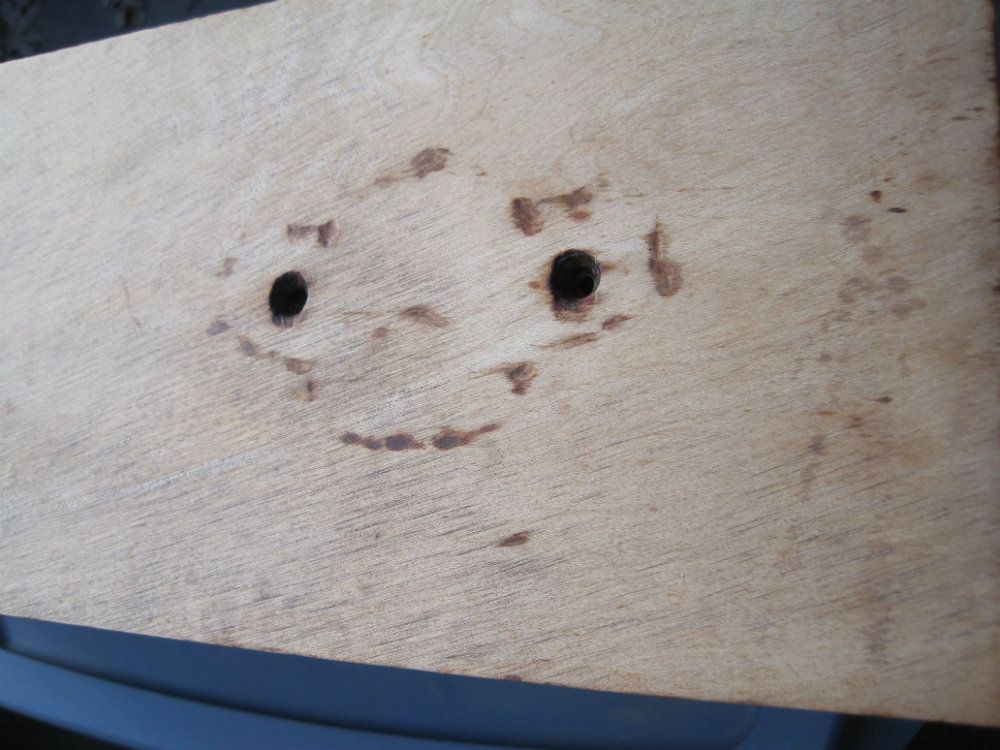 Finding birdseye under all that goo was a great surprise!!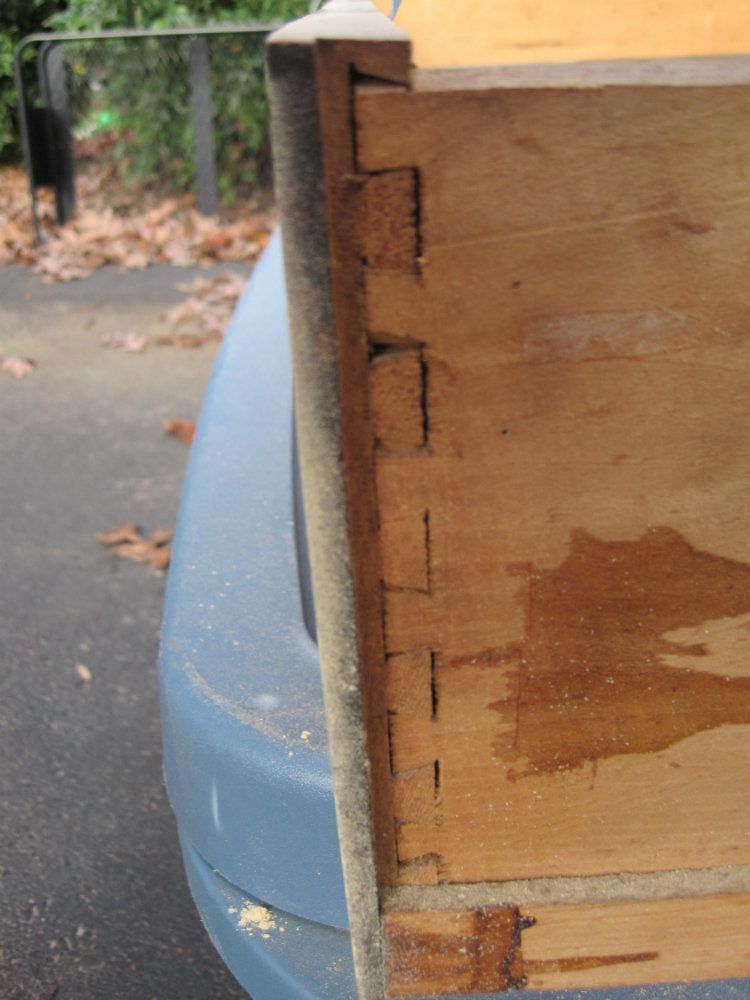 The drawer construction seems fairly primitive to me.