Age of this Hoosier?
robins143
September 14, 2009
My daughter picked this up off of CL for $80. It is in fairly good shape, but is missing the bottom 2 doors.It was missing the original hardware. There are drawers-she just has them elsewhere to paint.
She has sanded & primed it, as someone had done a bad spray paint job on it. The owner told her that it was her mothers and from the 1930's. Could it be that old? I am guessing more early 1950's.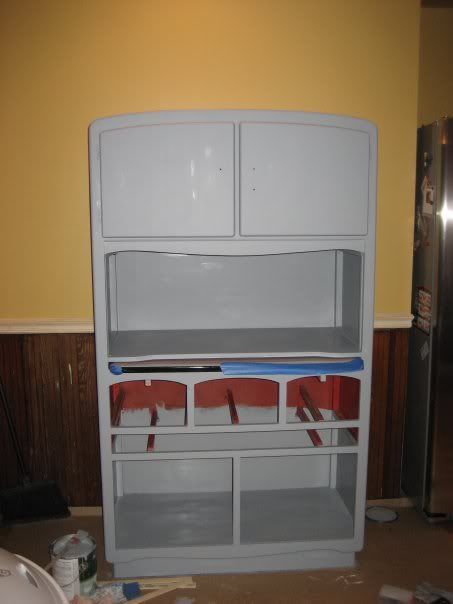 Thanks,
Robin