Carved oak panels
These are three carved oak panels that I picked up at an estate dealer a few weeks ago. They are framed in oak as well. The carving is quite extraordinary and I can't quite figure whether they were done as wall art in the first place or perhaps framed up later, maybe after being taken off some furniture or built-in panelling. They are big, about 20x25 inches, although the actual piece of wood the carving is on is smaller. One of the carved panels is a bit curved with age.
The carving is quite extraordinary. Some of the stems actually overlay lower levels with gaps underneath. I'd be interested in any theories anyone has about their genesis and rationale.
Three panels: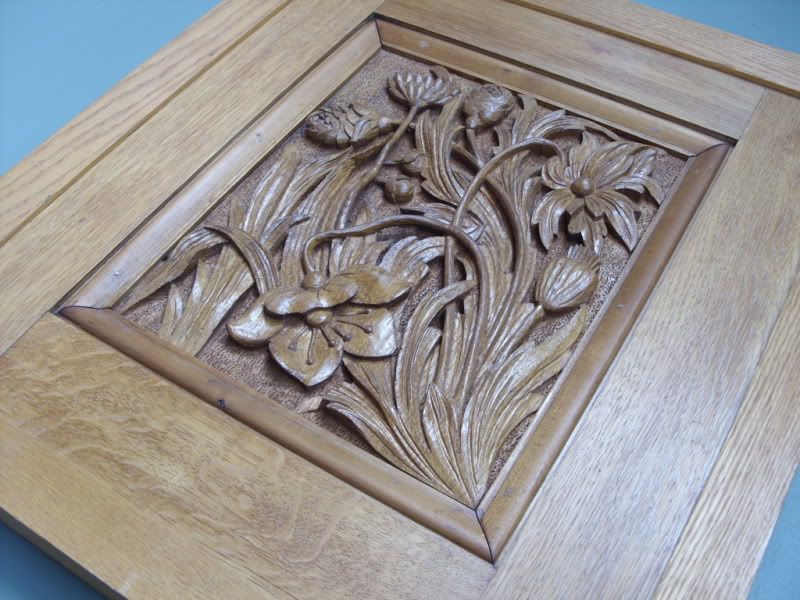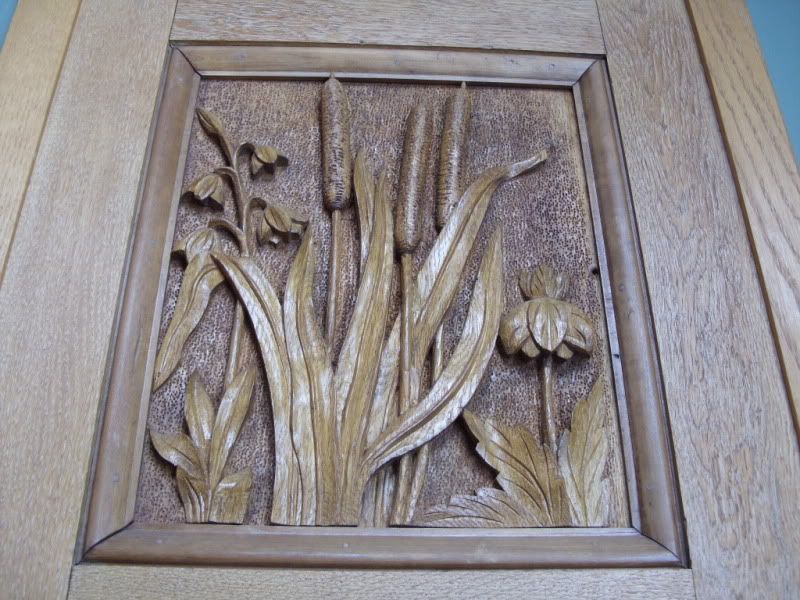 The back, with the cut for the hanger quite clearly done with a power saw:
The colour is classic golden oak, but I took the photos outdoors on a bright day so it they look like a cooler colour. On the second and third pictures you can see a hole at the side of the panels as if they were previously attached to something else.
Karin L