Need Asko custom panel help please. Can't figger this out!
So, we bought an Asko D5893 xxl FI from the scratch and dent of a big box store. They gave us the wrong manuals, for starters, but I found the correct one online.
Here's the thing I cannot get my head around. There is a hot air/steam vent at the bottom of the door on the right side. All the instructions say not to cover this vent or you'll have damage to your custom panel. Fine. BUT, the measurements of the panel for this dishwasher is 30 1/8" high which would absolutely cover this vent if the panel was applied level with the control panel on the top. Does anyone have an Asko with a custom panel that can show me how this works? Does one cut a hole in the panel for the vent or what is the deal?
I will really, really appreciate any help from any of you on this asap. Thanks so much!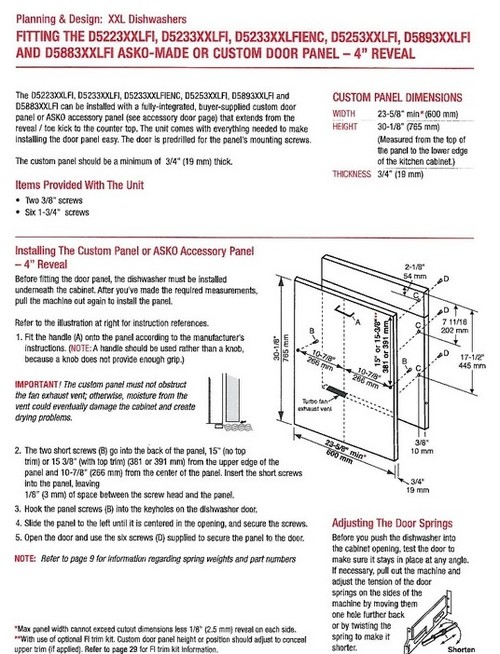 This post was edited by deedles on Tue, Feb 25, 14 at 12:48