Austrian ceramic bowl marked 'Liezen'
sombreuil_mongrel
September 5, 2010
Anybody familiar with this maker?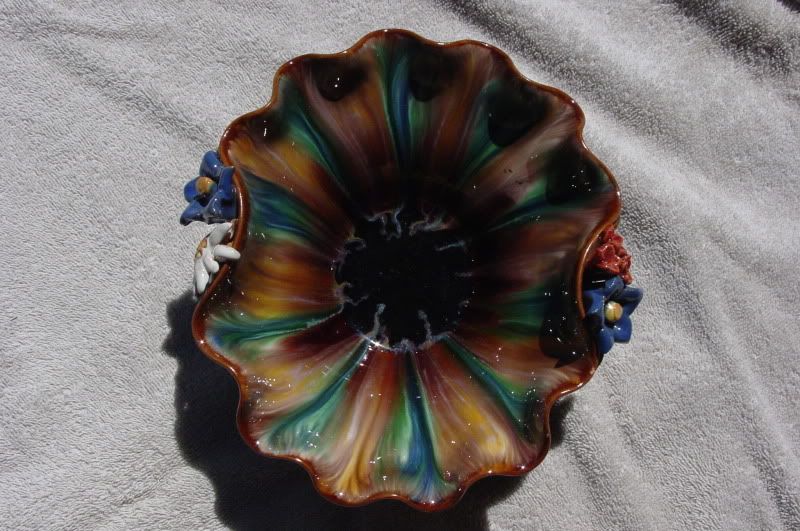 Bowl's about 7x9
Mark underneath is clearly impressed.
And there's this "holographic" mark barely visible in the center of the bowl under a polarized light source.
My grandma received this as a present from her employers probably in the 50's or early 60's. Anybody think it could actually be older? It's always been a favorite thing of mine.
Casey