What Style is this Vanity?
amritakaur
August 12, 2012
I'm remodeling my bathroom and just bought this vanity on Craigslist. It's so cute, I want to make it the centerpiece of the bathroom. It's very solidly built- no particleboard AFAIK.
Although it's probably just a reproduction, I'd like to know the name of its style, so as to get some decorating ideas to go along with it.
It also came with this mirror (see link), which seems somewhat old.
Thanks in advance!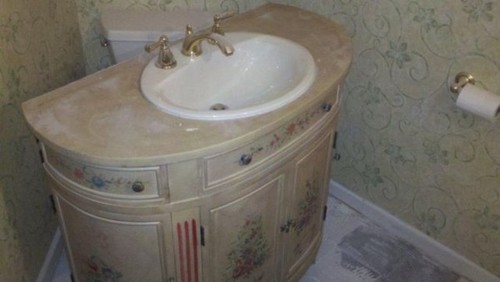 Here is a link that might be useful: