Silver tray identity~~?
I found this a few days ago and I absolutely love treasure hunting. It's probably not a treasure/silver but if anyone could help me identify this piece, I'd be so grateful.
I have googled but to no avail. What I love about this piece are the scenes. Each one is different and appears to tell a story.
The first pix is of the hallmark on the back. The letters and number below it are: Q C 5 g
The last letter looks like a (g) although it's not very clear.
The tray is an octagon and there are eight different scenes but I only posted a few of them.
TIA!!!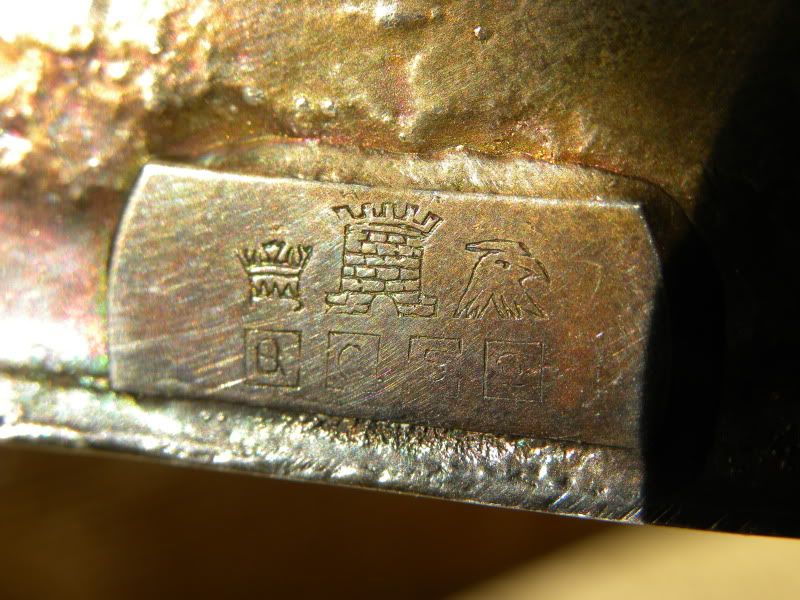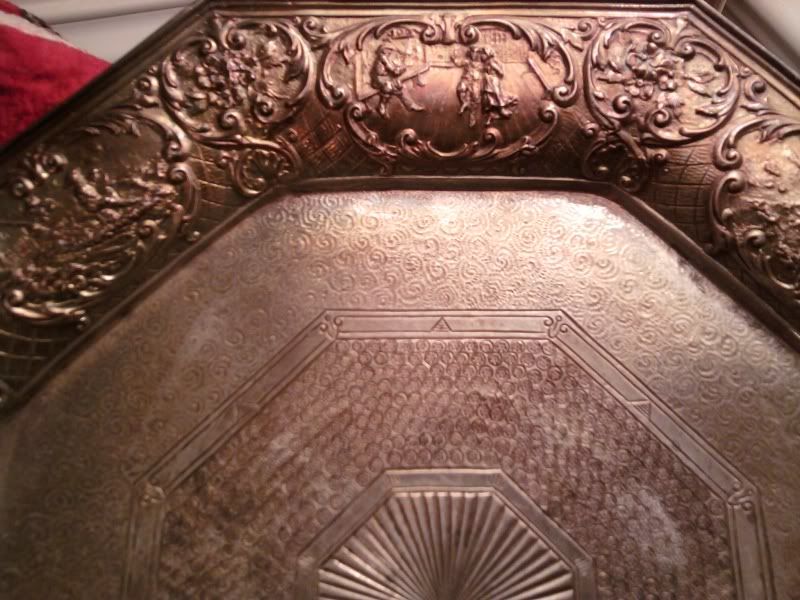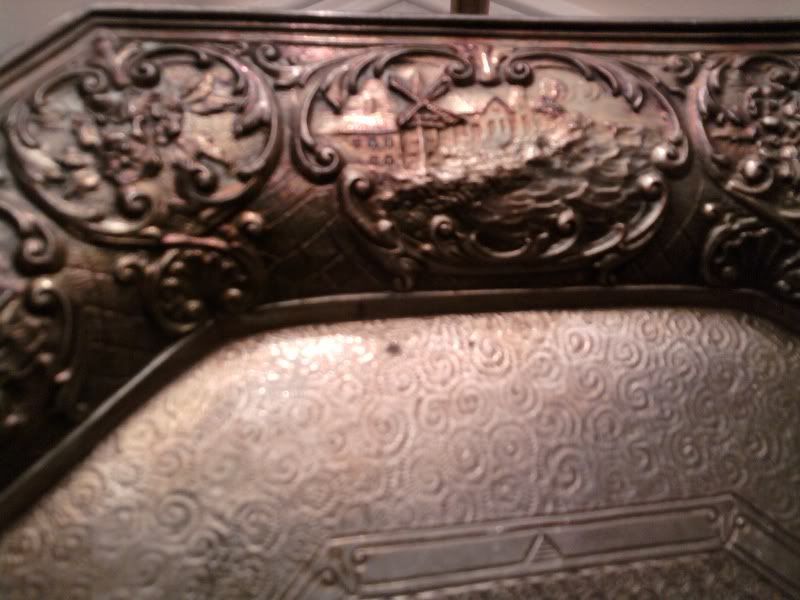 Do you think it's copper instead or some other metal? Either way I truly love it.