What do I ask for if I want a hood that looks like this pic.?
needinfo1
February 15, 2013
It seems to me that this is the type of hood that is often installed under a cabinet. I kind of like this look rather than a chimney. But, I don't know what type it is and if this style is easy to find or install. We have a somewhat similar set up where it would be alone on a wall and then need to go up to the joists and make a right turn before running 5 or 6 feet to the outside. Thanks.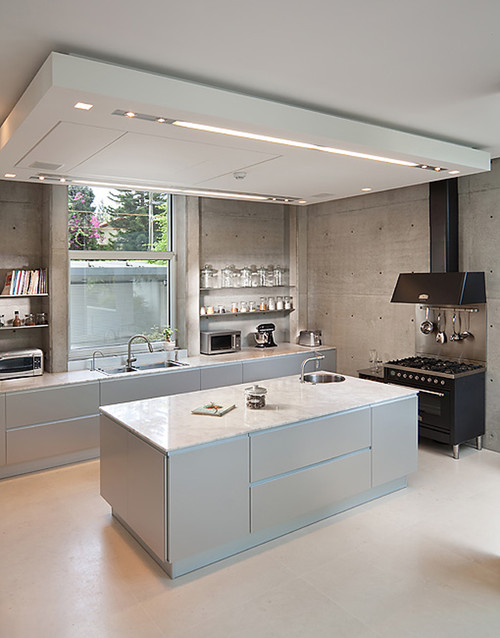 Modern Kitchen design by Other Metro Photographer Elad Gonen & Zeev Beech
And another one....
Modern Kitchen design by Boston Interior Designer Melissa Miranda Interior Design
This post was edited by needinfo1 on Fri, Feb 15, 13 at 8:26