Bath layout opinions please
Ok, we're working on a design for a new build. I'd like to squeeze a full bath upstairs between the two guest/kids rooms. (I say "squeeze," although really there should be plenty of floor space.)
In order to get natural light, the bath ends up being long and skinny. I have about 12' x 6.5' floor space. I've been playing with 3 layouts, and would love feedback from this excellent and oh-so-helpful forum. Which of these do you like? Do you have any other suggestions? (presuming I can't move the bath location, or make it any wider, since that would take too much from the bedrooms.)Also, this will be the only bath in the house with a tub, so I'd like to stick to the std 5' by 2.5' tub size.
Option 1
Pros: Nice size linen closet, large 48" x 22" vanity
Cons: View looks in on toilet. Layout is a bit of a tunnel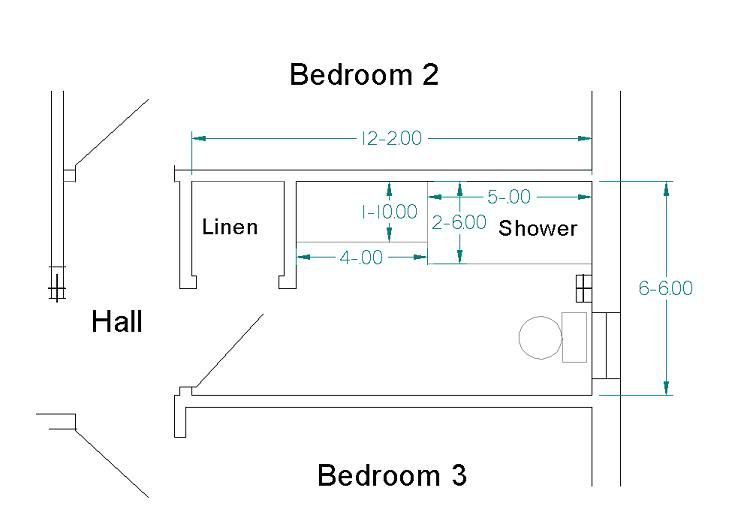 Option 2
Pros: Toilet is hidden
Cons: smaller, 18" D vanity required to have clearance around shower
Option 3
Pros: Large vanity, toilet still a little hidden
Cons: Smaller linen closet. Placement awkward?
I'd appreciate your thoughts...