Vintage German Tole Palm Tree Floor Lamp
Hi! I'm new here, so please forgive me if I do something I shouldn't. I have a question that I'm hoping someone can help me with.
About 5 years ago, I fell in love with and bought a 7 foot, old, tole palm tree floor lamp for four hundred dollars from a lady on Craigslist. I now have a teensy house and although I dearly LOVE this lamp...coolest lamp I've ever seen...I just don't have room in my house for it anymore. So, today I started searching for something like it to find out it's value and I found one like mine. I'm attaching the link to it-hope I did it right!
My question: Apparently this is pretty valuable. Can someone recommend where and how should I try to sell it? I've never tried to sell anything on Craigslist, only bought things, but I don't know how much interest a lamp like this would generate in my area. I've never done Ebay, so I don't know how that works...plus, the lamp is seven feet tall and metal. I guess it would be pretty expensive to ship? I even thought about emailing someone that does auctions, but I have no clue who would be best to contact. Does anyone have any recommendations about where I should start with this? I've attached a picture of my lamp. It's exactly the same as the one in the link, except that mine is off white and the leaves on the feet of mine are flat, not turned up.
Help!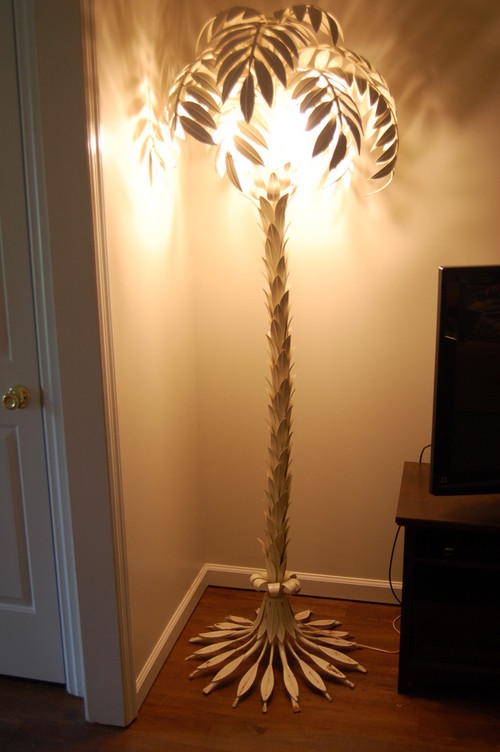 Here is a link that might be useful: Similar lamp