Help with Quimper pottery
jenny_from_the_block
August 17, 2006
Can anyone help me learn more about this Quimper pottery? The background: my grandmother (born in like 1904 or so) was a French teacher and loved all things French. She traveled over there a number of times, and bought these pieces (others too probably) we're pretty sure in 1960.
Here is a pictureÂitÂs a sugar bowl and milk pitcher.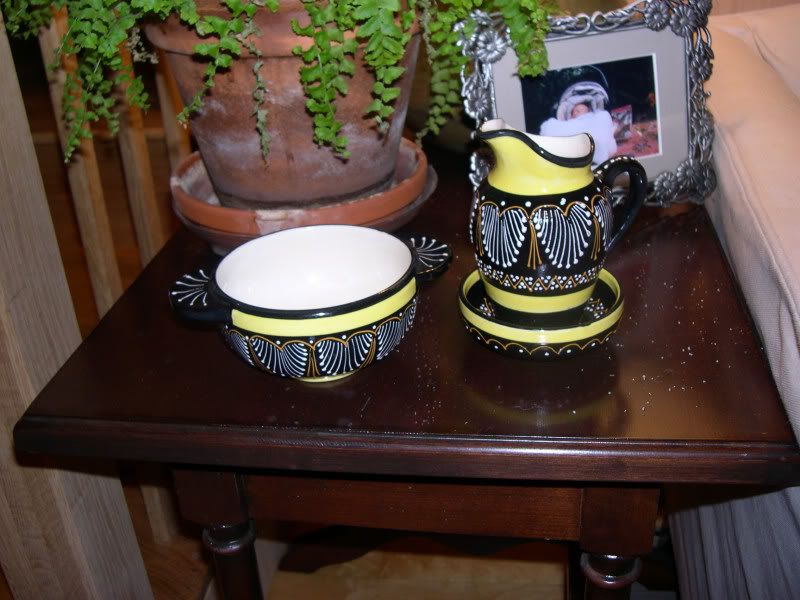 There is a picture of the bottom of the sugar bowl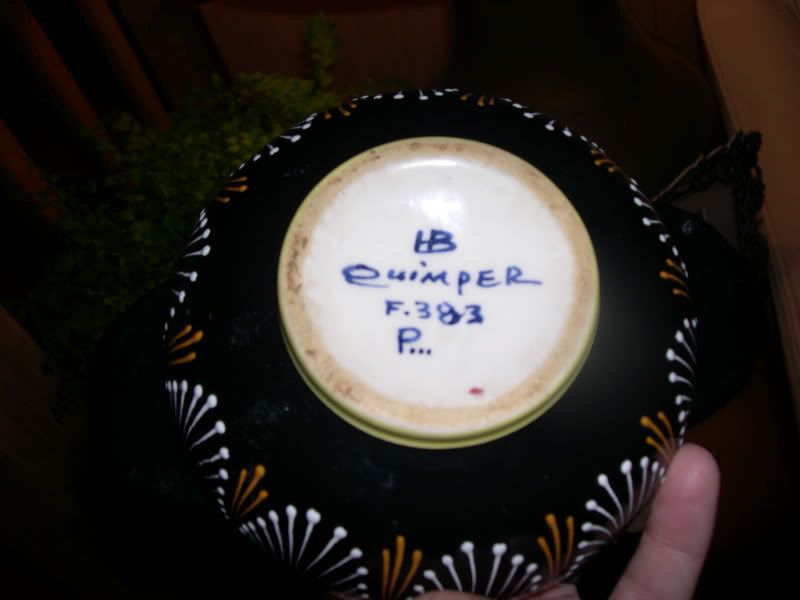 A picture of the bottom of the milk pitcher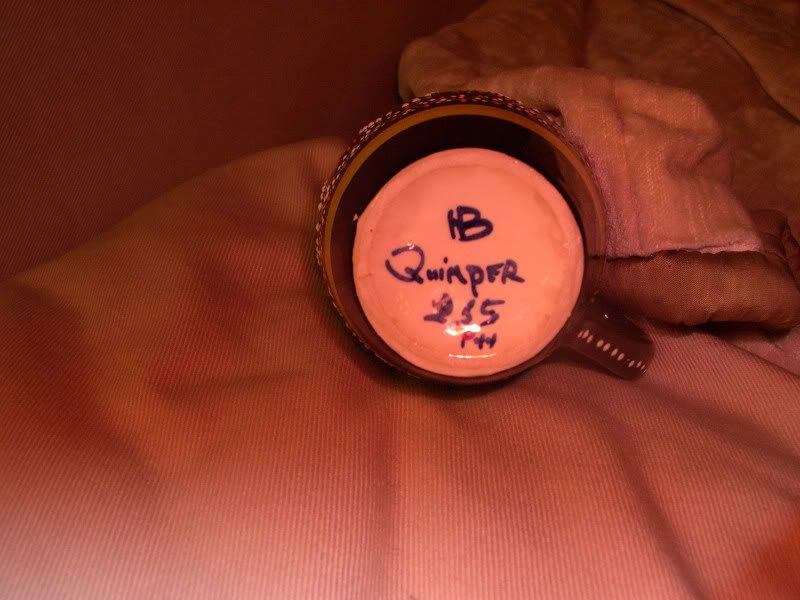 And a picture of the bottom of the milk pitcher saucer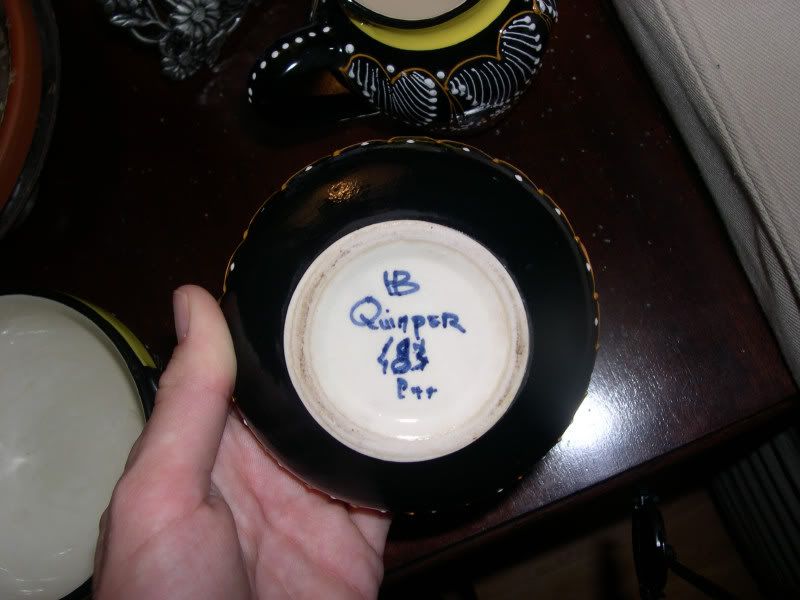 I am curious what all those markings mean. What about the style? Was this common for Quimper? I don't have a china cabinet yet, but I'm planning on one so these and other sentimental pieces can be properly displayed.
In addition, any info on this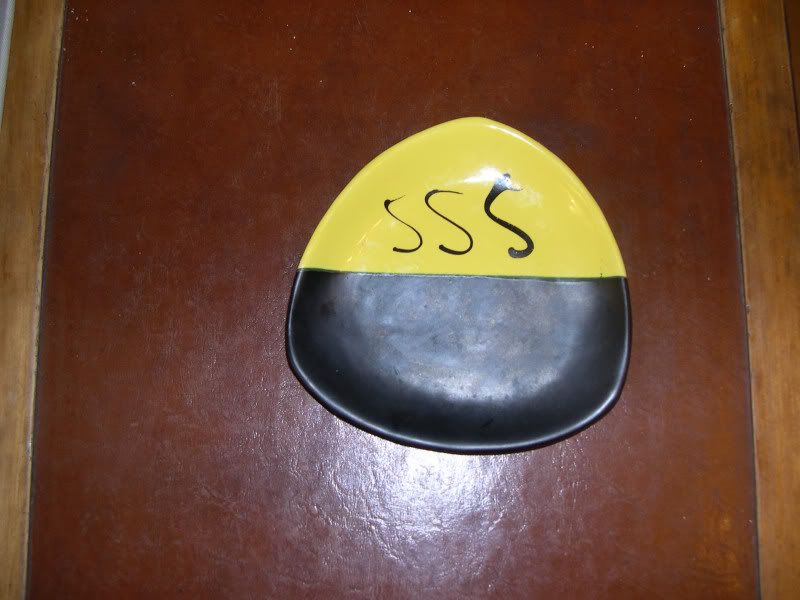 . Here is the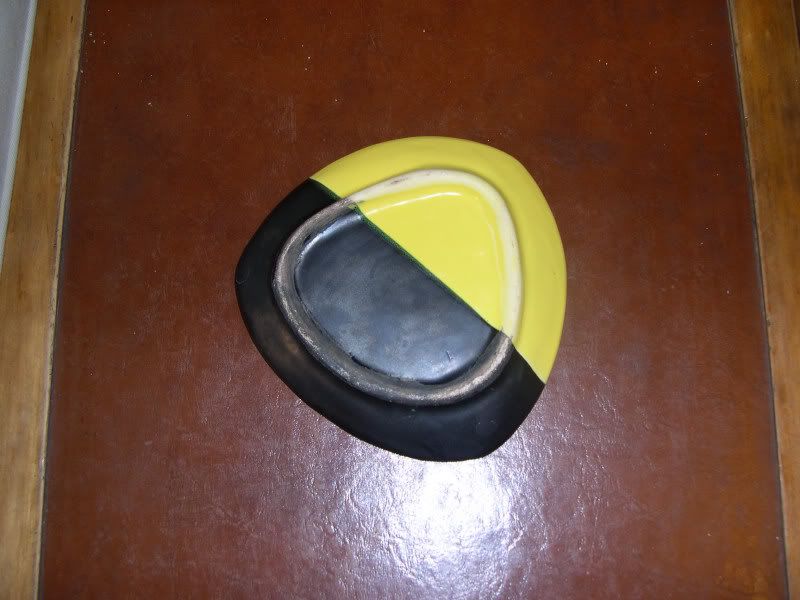 Unfortunately, no markings on that one. But the colors are similarÂmaybe this was a popular color combo in late 50's / early 60's.
Thanks so much if anyone can provide any info.