Post your exterior choices
I thought it might be helpful to post up exterior siding/brick/etc for people who are making that LARGE decision.
We had to go with vinyl siding so we got Certainteed's Carolina Beaded in Heritage Cream. We chose a dark roof-- Sablewood which I believe is Elk, sorry I forget-- door is a Simpson stained Minwax Provincial, trim is white, and the brick is Glen Gary Kensington.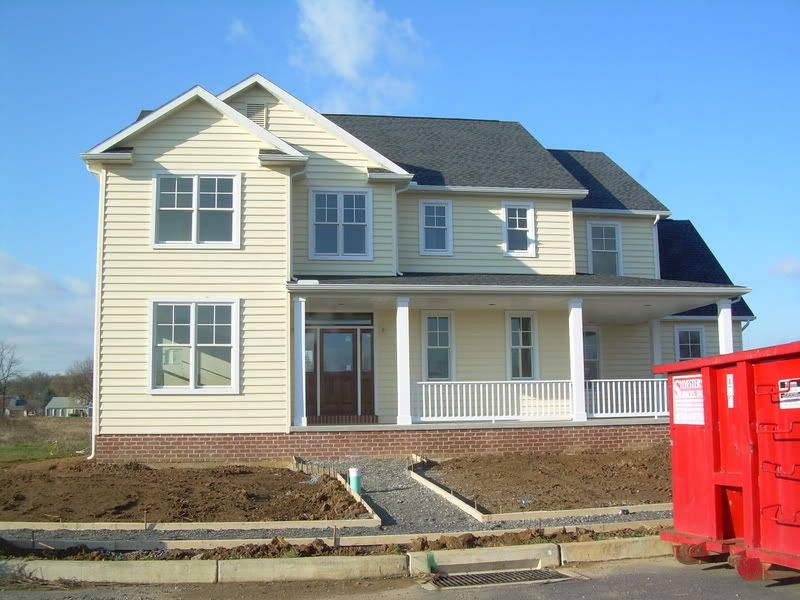 Anybody else?