House Update 3/31/05
Things are moving along at the site. The plumbing is pretty much completely roughed-in and the HVAC guys are working on the ductwork. The fireplace has been installed and the framers are working on the roof and house trim. The brick was delivered today and is sitting on the property. Things are coming along nicely. I do have some concerns, tho. Right now I am worried that my washer and dryer won't fit into the space alotted for them in the laundry room, and then I don't know what I will be doing. But we'll get to that bridge... Also, I am annoyed that the ductwork will take about a foot section out of my closet...where I had planned on putting my vanity table. Of course this ductwork box out wasn't on the floorplans, so we had an electrical outlet installed right there for the vanity. It was going to be a tight fit to begin with but now I don't think it will fit at all. I need to take a tape measure with me next time I go to the house.
Here are some pics.
The house as of today.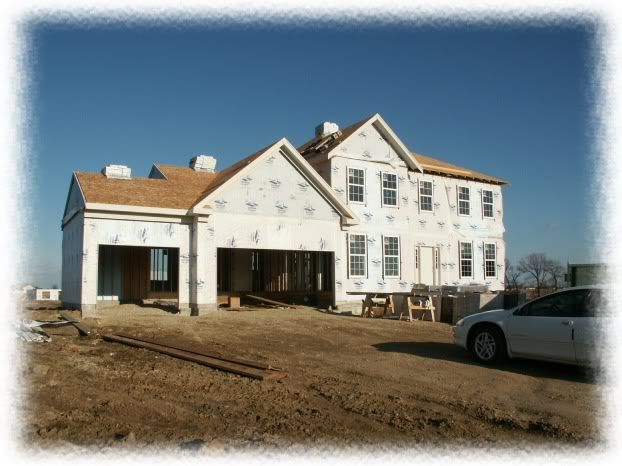 Pallets of brick. I think there is about 6 or 7? There's a lot.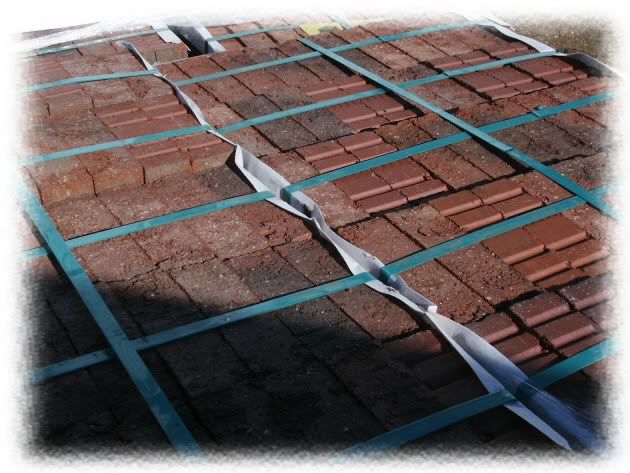 Zeh Bathtub! I don't mind that I won't be able to see out the window when I am in the tub...I don't think I have a great view anyway :)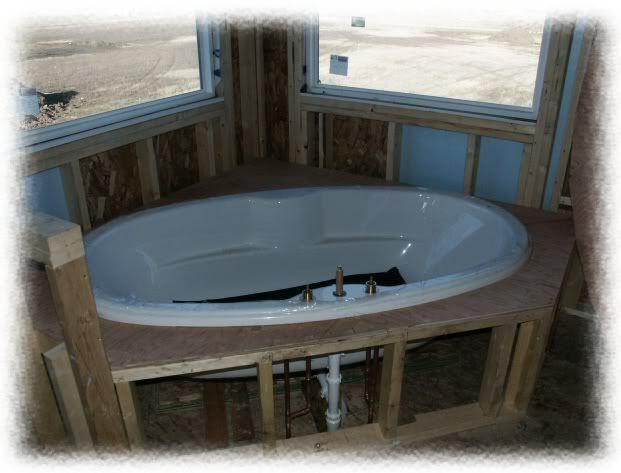 The fireplace from afar.
In other news, we had a showing today on the current house. Amusingly, it was a drive-by, so they gave us like 1 minute notice. The house was messy, with dishes on the counter and stuff, but clean. They were an older couple, and I don't think this is the house for them. I will call my realtor and get feedback (if there is any) tomorrow. Hopefully this weekend we will have more showings.
Meig