How do I clean/care for these two pieces?
aharriedmom
August 6, 2012
Hello! I typically frequent the garden part of the forums but popped in here to ask for advice. We bought two pieces of antique furniture at an estate sale the other day.
How do I clean them? I don't have the money to send them out to be professionally done. I don't have time to do anything like stripping (if that would even have been a good idea). I was going to start cleaning yesterday, with Orange Glo, but was almost out and then got the brilliant idea to research on the internet - and now I'm totally confused by the conflicting information.
All I want is these pieces to be clean and with a bit of a glow to the wood.
I appreciate any and all input!!
Dresser (pardon the mess in the mirror, I had to move stuff around so they could deliver this. I'm still reorganizing my bedroom around this piece):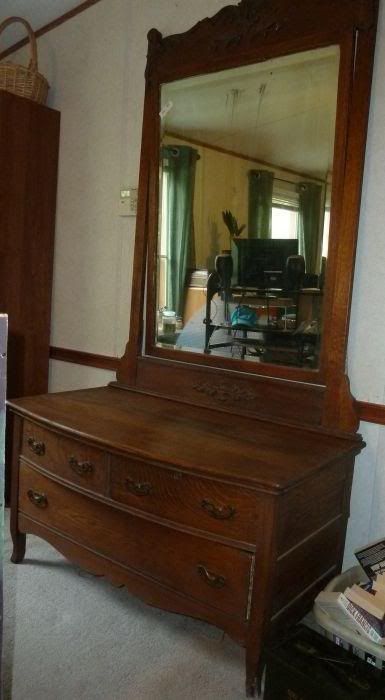 Secretary desk (my 8yo ran for his trophy as soon as he saw the shelves behind the glass doors):