Master Bath Remodel-Before and After
The GW bathroom forum provided so much help and guidance to us when we were planning our master bath remodel, that I thought I would post some before and after pictures of our recently finished project with the hope that it might help others going through a similar remodeling journey. And a journey it is! We went from a somewhat functional 80s bathroom to a new, and we think, much more functional modern space. We didn't keep anything from our previous bath, except part of the layout. We kept the remodel within the existing floor space. The biggest plumbing change was to move the toilet from under the window to the inside wall. This was done by removing the giant whirlpool tub and replacing it with a small bubble tub and placing the toilet next to it. This has given us a lot more functional floor space. The other big change was taking out our steam shower which we never used, removing all the drywall that enclosed it, and bringing the shower out by 10 inches and bringing the width in by 6" to accommodate a 60' double vanity. The shower is now 42 x 42 which makes it plenty roomy. We decided not to include a bench inside the shower in order to maximize the floor space. We debated about using marble tile or porcelain and in the end decided to go with porcelain for ease of cleaning. Finding the perfect tile proved to be a daunting task, yet we are so pleased with the choice we made. A wonderfully talented remodeler did all of the work including the painting and finished the project in 3 weeks. Our vanity was custom made by a local cabinet maker. We chose cherry with a natural finish. The light fixtures and mirrors are from Lowes. The toilet paper holder and towel bar are Delta Dryden and match the faucets and shower head. Paint was Ivoire by SW. Taking pictures and posting them has proven to be a bit of a challenge, but hopefully you get the idea!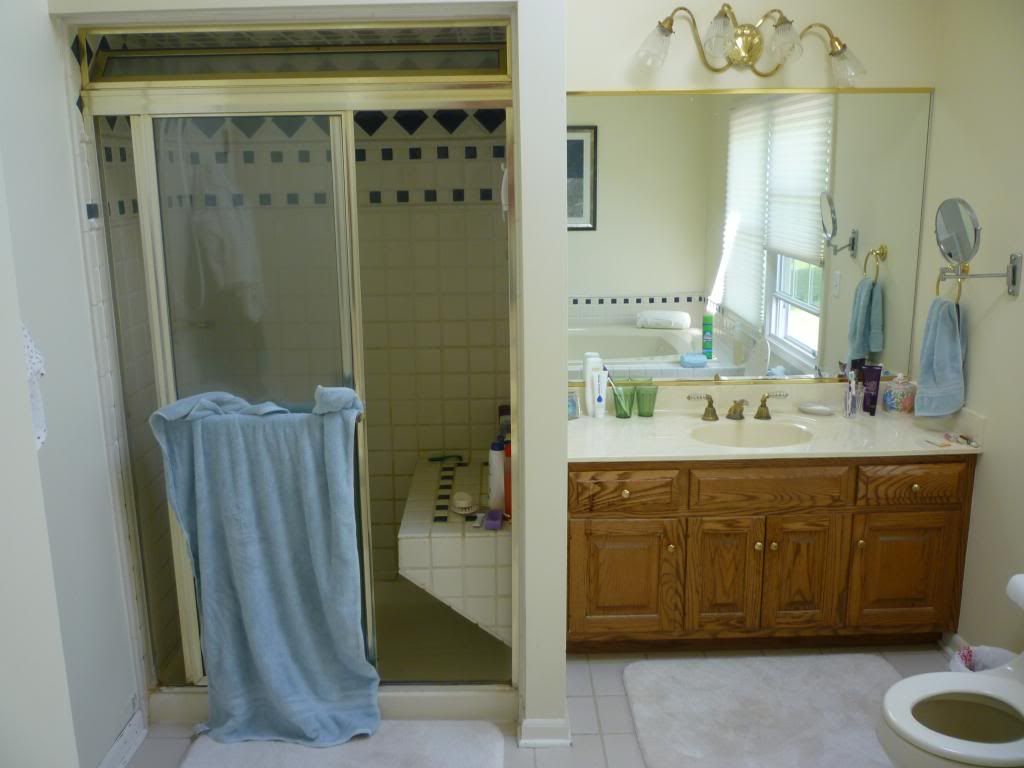 Before: Steam shower and 54" single bowl vanity.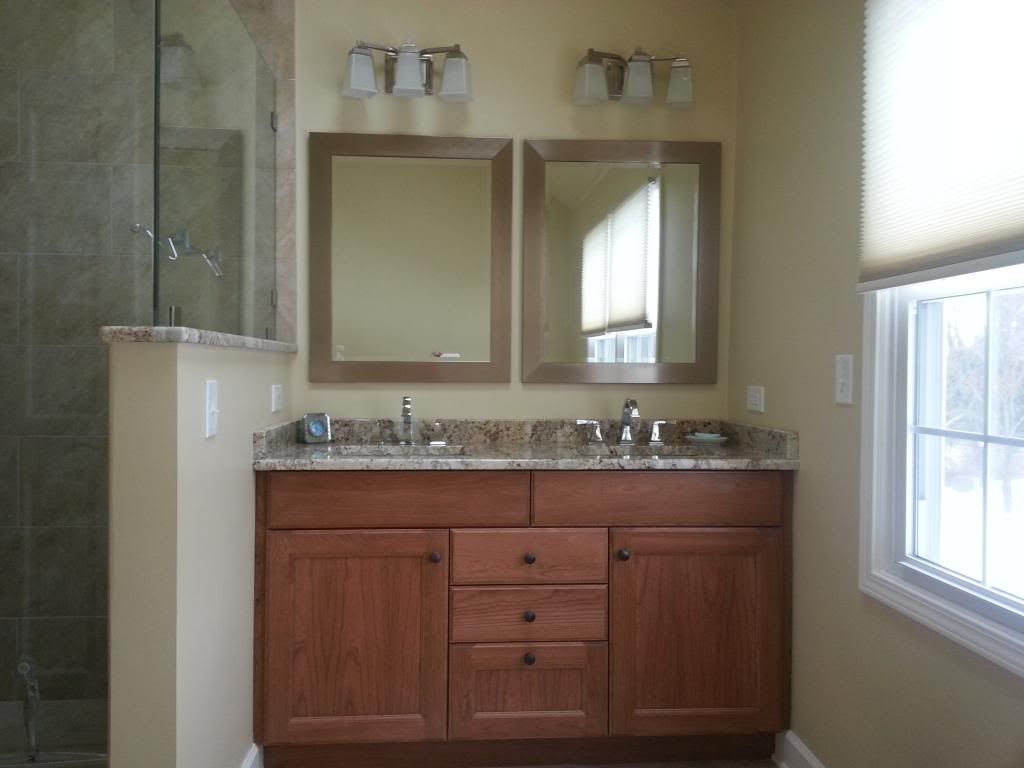 By bringing the shower in by 6" and bringing it out by 10" we were able to accommodate a 60" double vanity and still have a roomy 42 x 42 shower.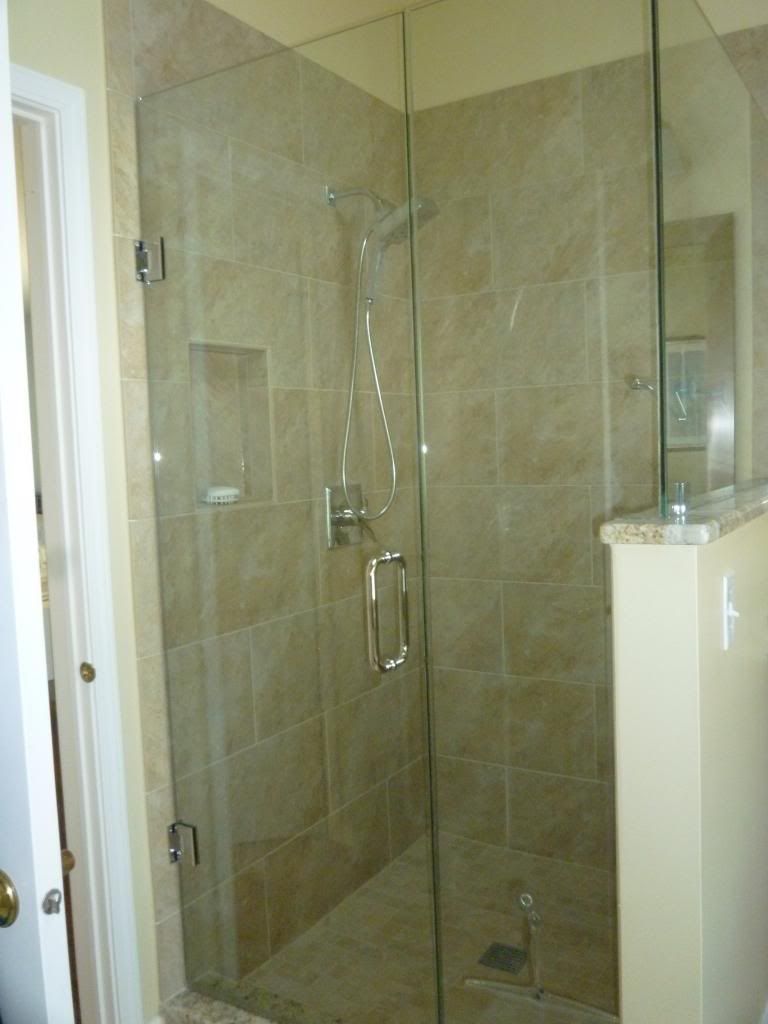 Porcelain 12 x 24 tile Mannington Carmel.


Porcelain on the shower floor.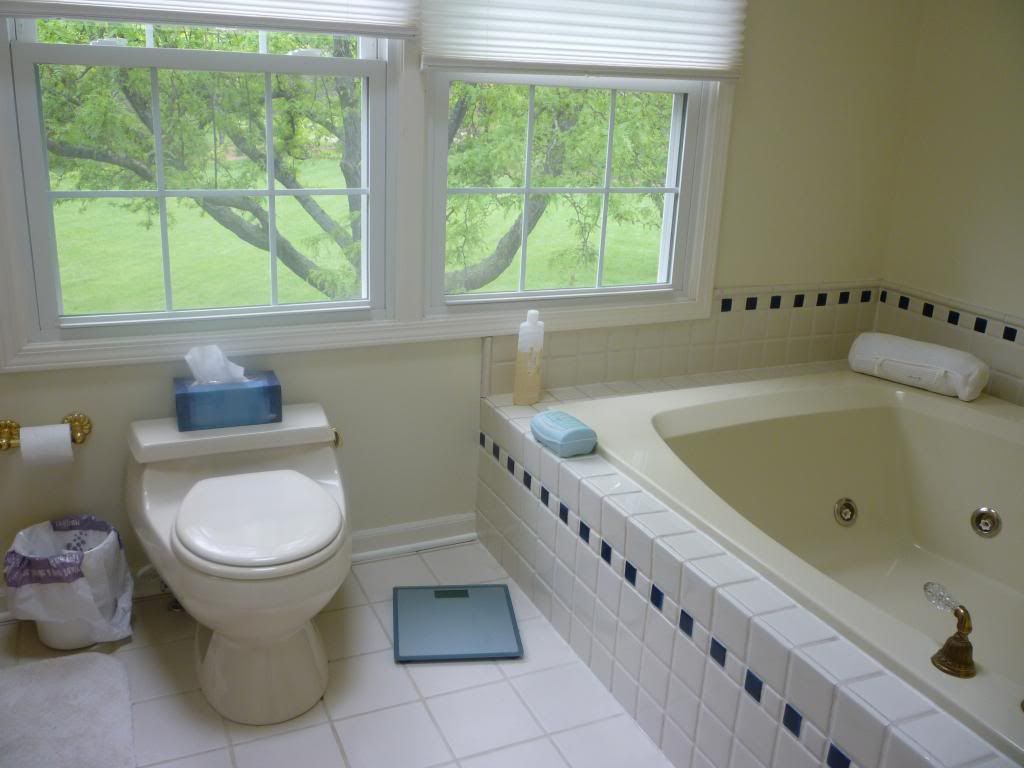 Before: Toilet under the window next to a large whirlpool tub. The tub was seldom used and the toilet was obviously not in a desirable location.


We chose a Kohler Devonshire Bubblemassage 60" x 32". A perfect size for the space and a perfect size tub for a relaxing bath.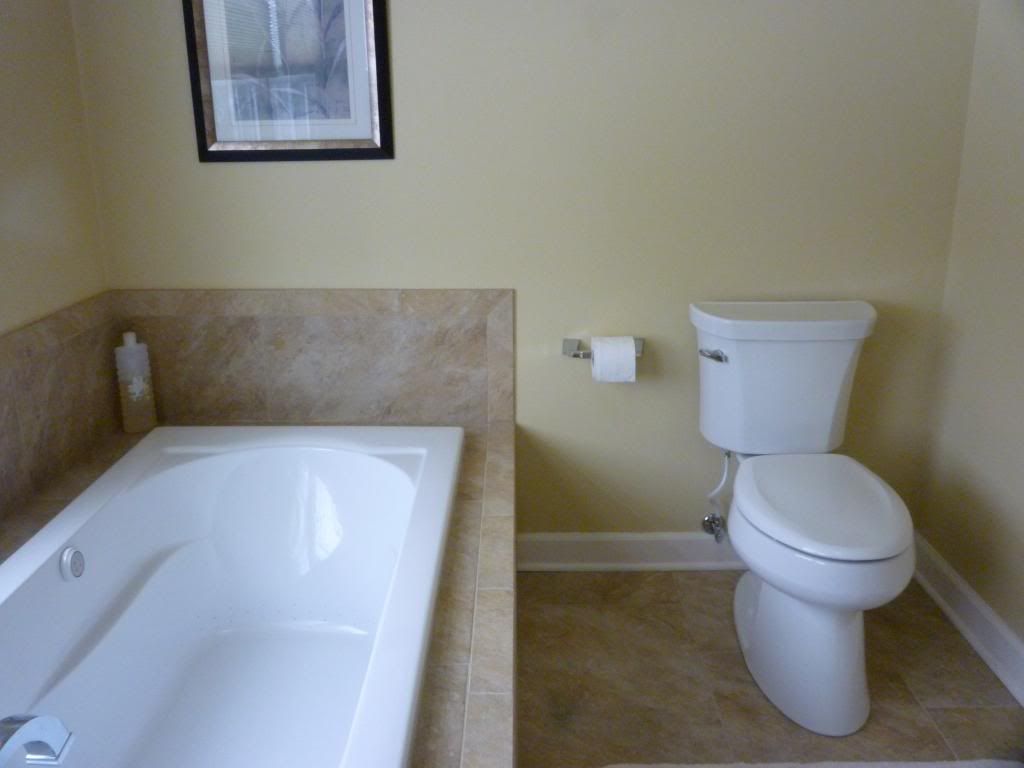 Kohler Wellworth Highline Toilet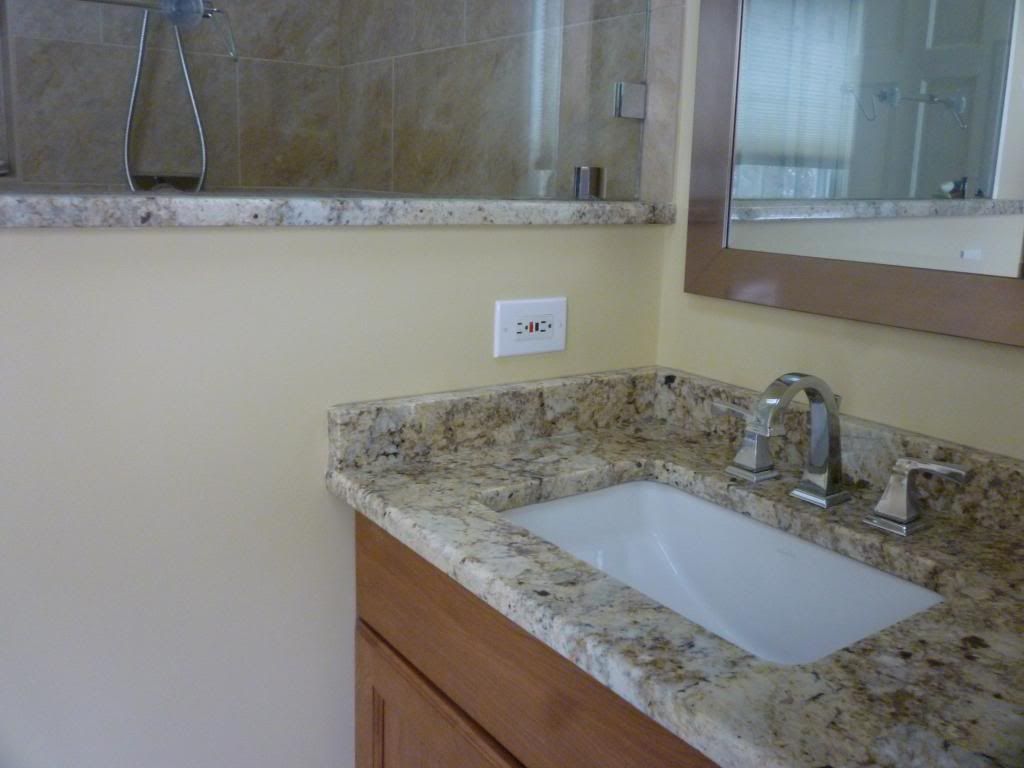 Granite countertops in "Hawaii" with Kohler Ladena undermount sink and Delta Dryden Faucet.