what did I buy?
It's porcelain, rather nicely done, no mark at all, has a glazed bottom but an unglazed foot, 9 inches tall....and I think it's transfer done with hand fill ins.
Somehow it doesn't say Japanese to me but rather English or american. However there was a lot of Asian/Chinese stuff at this sale,, furniture, art, rugs.
I paid $4 and was buying for my grand daughter's college apartment. In case someone brings her a flower, she should have something to put it in. And, this would be perfect with 3 pink mini carnations.
But what it is?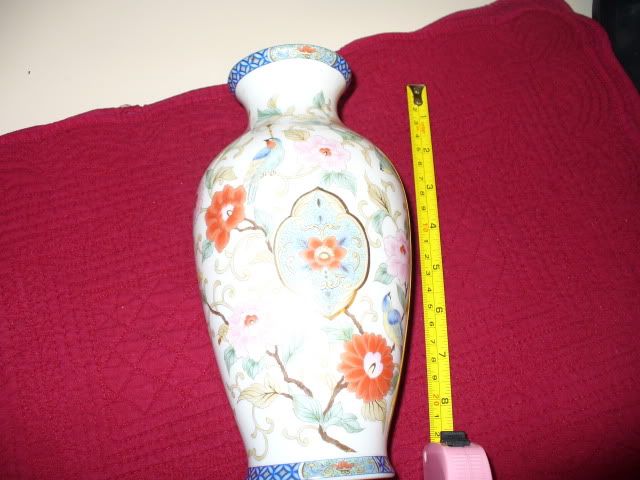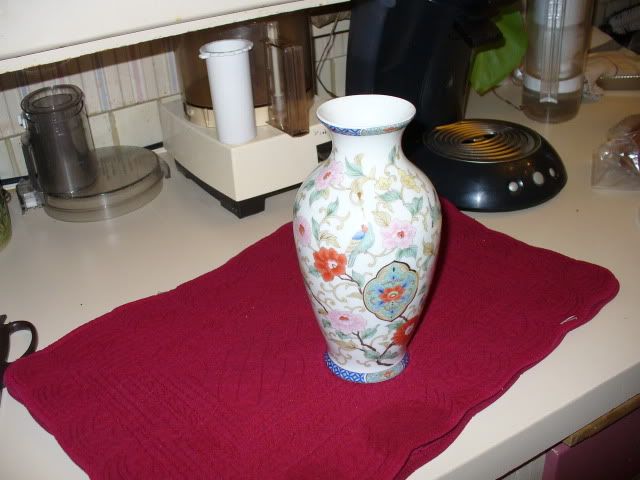 Linda C