In the middle of my small condo bathroom remodel
So, I am in the long overdue process of finishing up the last major remodel in my condo. I have done every other room and have been waiting for this.
It is a hard process because this is the only bathroom in the unit so timing is key. So far the only demo that has been done is stuff we could get out of the way while keeping the bathroom functional for the most part. To add to this I have been getting help so its really only been a weekend project.
Here are some pictures during the demo so you have an Idea of what I am dealing with: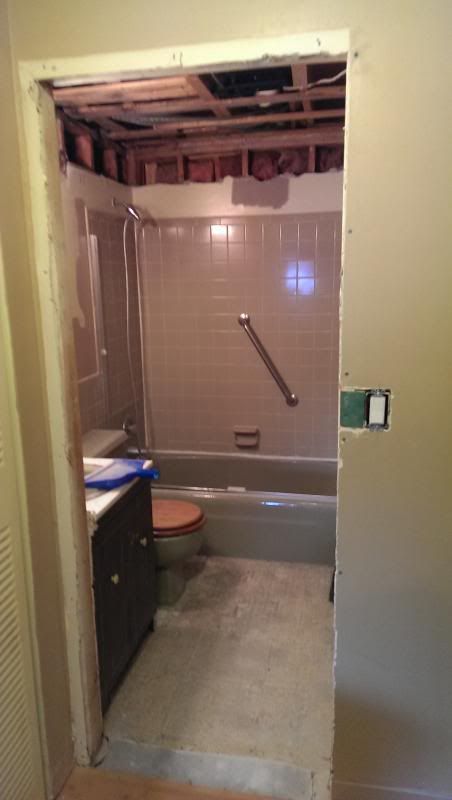 Now this is a bathroom on a budget, all work besides some plumbing (new tub install, new valve) is being done DIY and I have some final decisions.
My main one is to go with a frameless glass shower door or to go with a curved double rod and curtain, right now it has the old school sliding glass doors that are probably 25 years old and they are not anything great, Any one have any experience on how much better they are now?
Also with this being the only bathroom as I mentioned right now the current plan is to finish demo on Friday night, Plumber is coming on Saturday to install the new tub, then Saturday after the plumber is done with the new tub set the new tile floor so it can dry Saturday night. Then Sunday hang all new drywall/cement board and install new toilet and vanity.
So essentially I will be bathroom less for Friday and Saturday, then Sunday I can get it back to a point where its at least usable.
My only question here is regarding the Hardie Backer board in the shower, with everything else that has to get done I probably wont have the time to get the new tie in the shower done until the next weekend. now when I bought the Hardie Board the person I talked so said its totally waterproof so I was hoping that the shower would be safe to use with only the Hardie Board and no tie, what you guys think about this?