Looking for information about this dresser
This dresser is solid wood (walnut I believe) and has seen lots of use as is evident be the very worn drawer bottoms and slide rails. It's obvious that it has been painted at one time because whoever removed the paint and refinished it didn't do the best job in the world. Despite all that the dresser has lots of sentimental value to me as it belonged to a very dear friend and neighbor who died a few years ago.
My neighbor lived in an Victorian era farmhouse and had many antiques in her home. I know this dresser is old and probably had a mirror at one time. I am curious if anyone can help me determine about when this would have been made and what style furniture it is.
This picture was taken in my friends home and I am including a link to photobucket that contains several pictures of the dresser.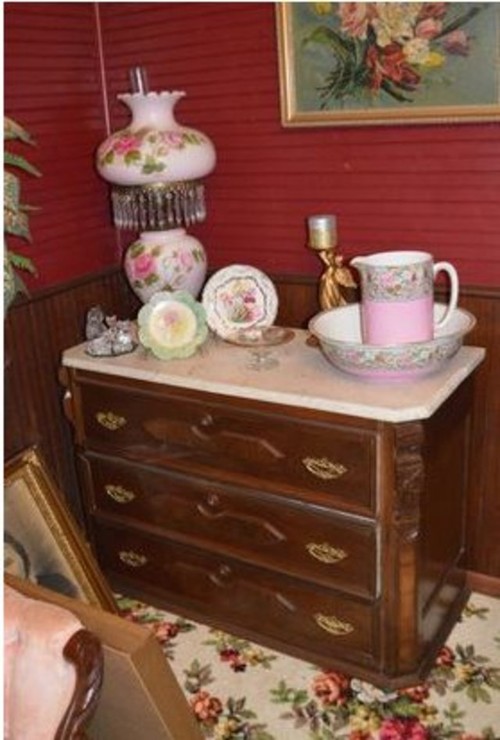 Here is a link that might be useful: dresser pics