Age and/or origin of this tin-lined, copper cooking pan?
bradleyd_svh
July 15, 2014
Got this tin-lined copper pan from a local antique/consignment store, where it was priced at only $38. I am really more interested in its age than its resale value. Here are its demensions:
-- 9.5 inches across at the rim, which has a rolled edge, making it sturdy.
-- 2 inches deep.
It appears to have been hand-hammered on both the inside and outside. Note that the hammer indents on the inside are in a spiral patten, beginning widely spaced and then becoming closer just beyond the center. Hammer marks on bottom/exterior and side/exterior are also in rings.
More photos ...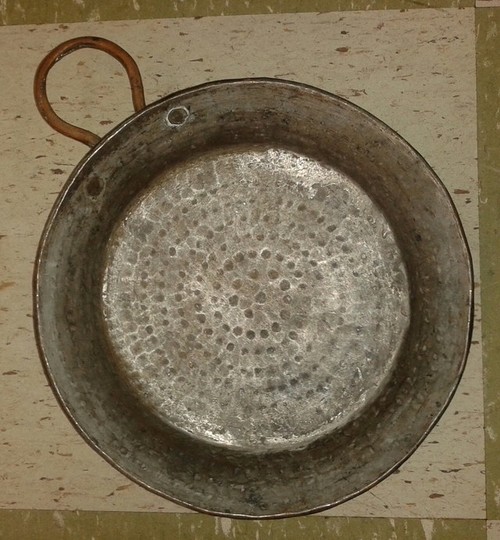 This post was edited by BradleyD on Tue, Jul 15, 14 at 18:01