Prewar NYC apartment bathroom 2: Finished!
Hi
Here is the second bathroom renovation. It is a TINY bathroom that would, outside of NYC, be considered a closet!
The bathroom is in a 1921 pre-war historic district apartment. We did not move any pipes so the layout is exactly as it was in the past. The last renovation was in 1979 by previous owners.
Once again, thanks to Gardenweb members for their help and to MongoCT and Bill Vincent for their technical expertise and guidance.
Here is what we used:
Floor tile: Honed Carrera marble 2-inch hexagon
Wall tile: white subway
Floor grout: Laticrete Permacolor, silver shadow
Wall grout: Laticrete Spectralock Pro, silver shadow
Wall paint: BM, sweet innocence
Kohler Wellworth toilet
Duravit Vero washbasin
Kohler Stance showerbody
Speakman showerhead
Gedy by Nameeks towel rack
Craftsman StyleDrain 9170-PVC-2
Here are some pics of the bathroom before we renovated: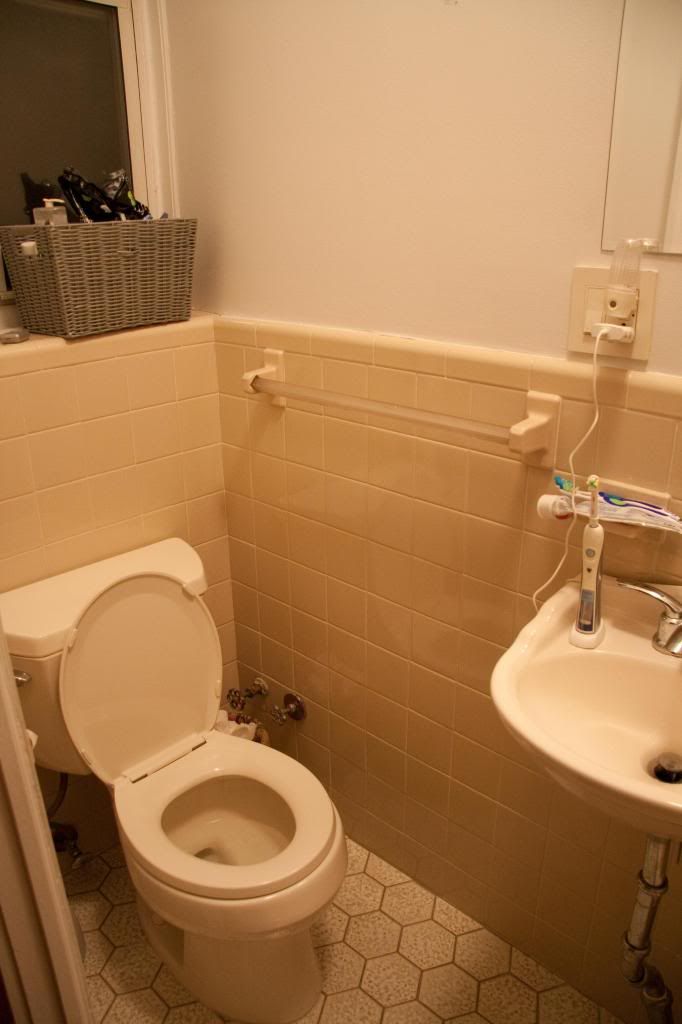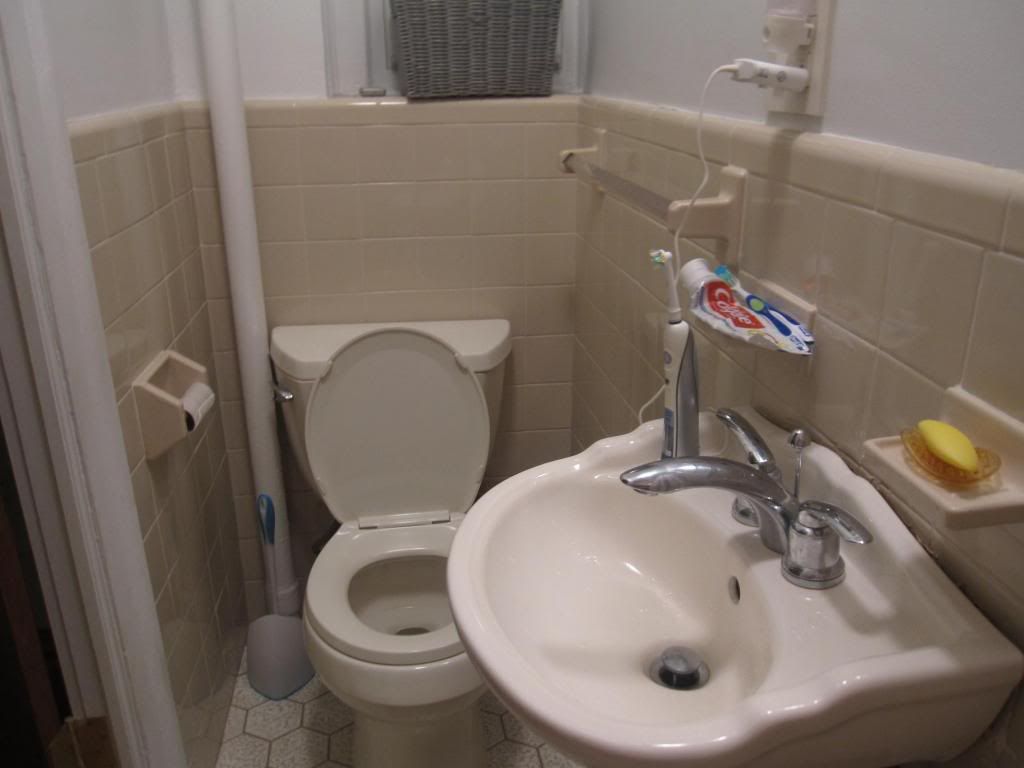 And here are some images after the renovation: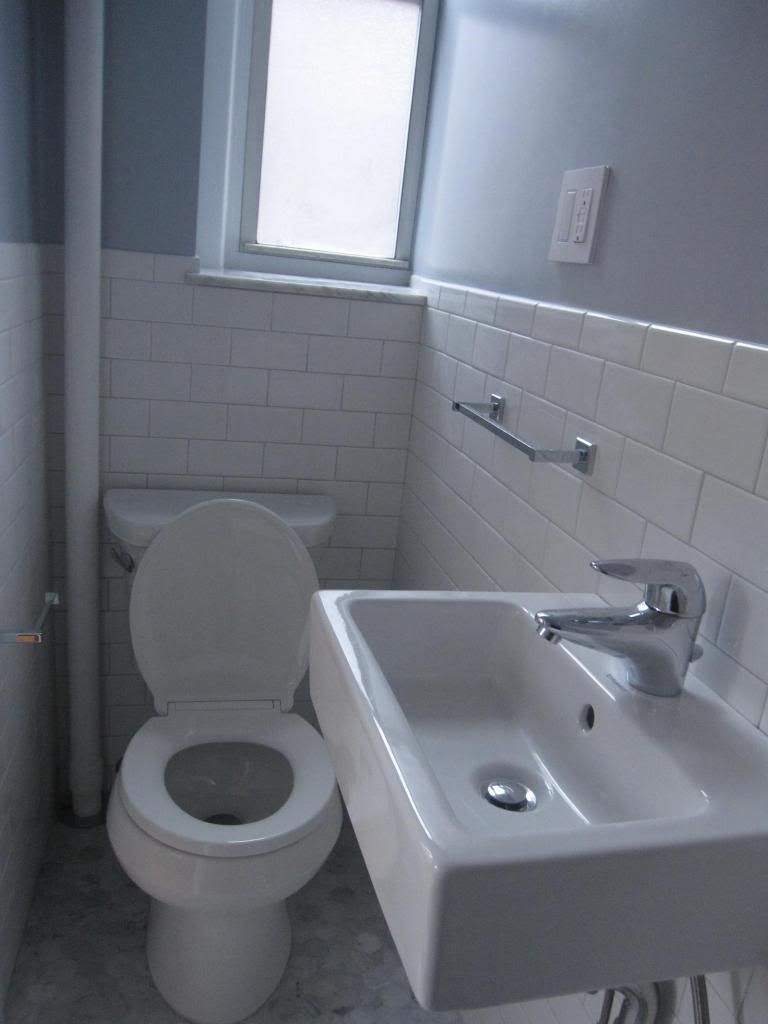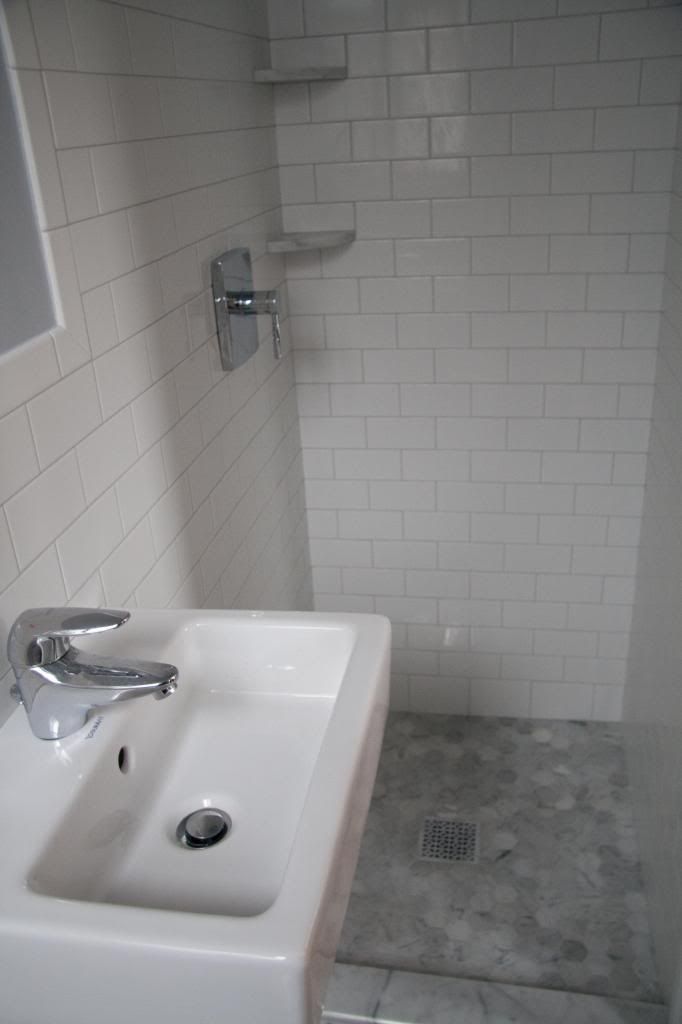 Happy New Year everybody,
docrck