Should I Tile or Paint this Partial Wall?
Initially, I was going to tile around this partial wall from the business end of the shower and end it into the filler strip at the laundry cabinets. The wall did not get finished to a level 5, like the rest of the room because of this. My carpenter thinks it would look better to have it finished and painted, having the tile end just outside the shower pan. I have been thinking the same thing. DH thinks the same thing.
I have the tile to run it around but I think it might look too busy and out of context with the rest of the room. The counter will be a carrara marble. The shower tile will be a porcelain 12x24 calacatta look alike, that is white with grayish veining. I am thinking the balance of elements will get wacky if I carry this porcelain around the partial wall.
I have an appointment with the drywallers to give me an estimate of the cost to tape the 12" of ceiling and finish about 24 sq ft of drywall.
Help me please make this decision.
Plan view: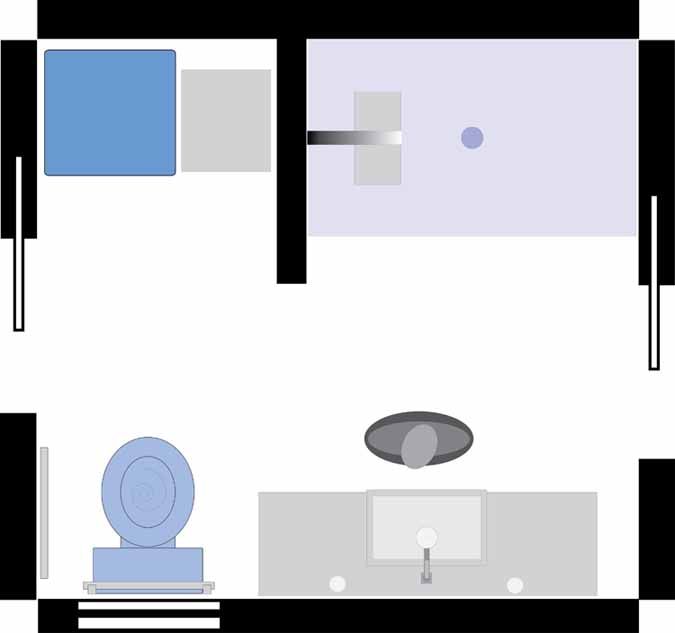 Partial wall back side of shower: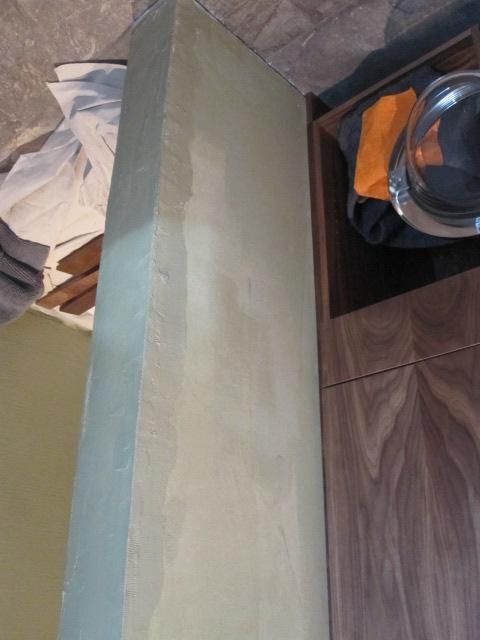 Shower side of partial wall: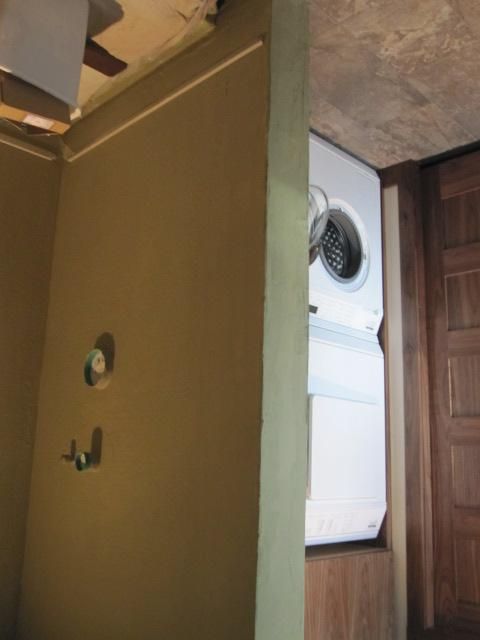 East end of shower at east door: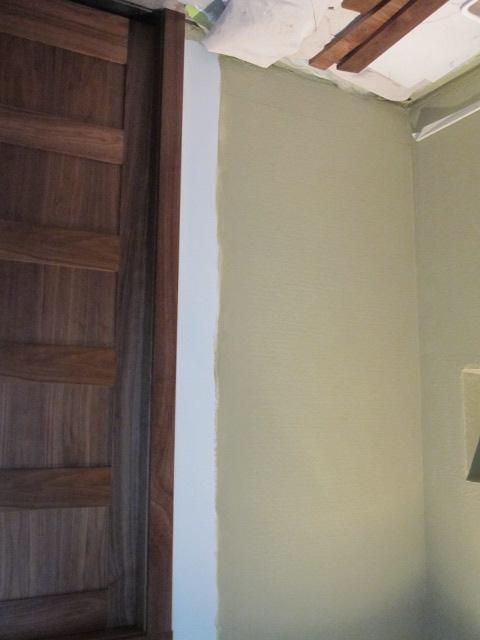 Other elements in this modest sized remodel, 8x9.
Note my walnut case work that is now in place, East door: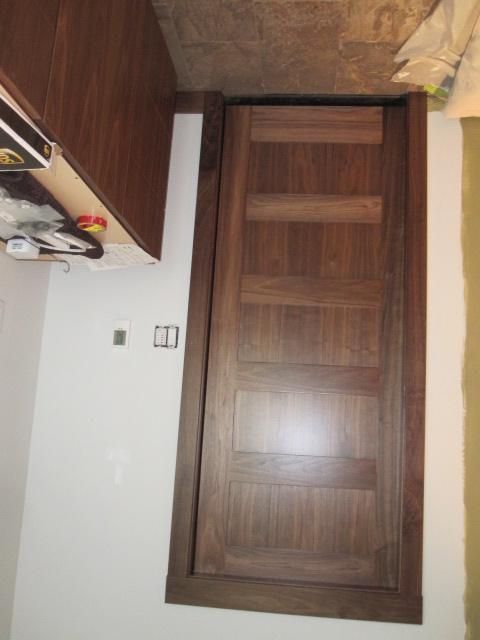 West door:

Maris Toto toilet in place at south wall next to the west door: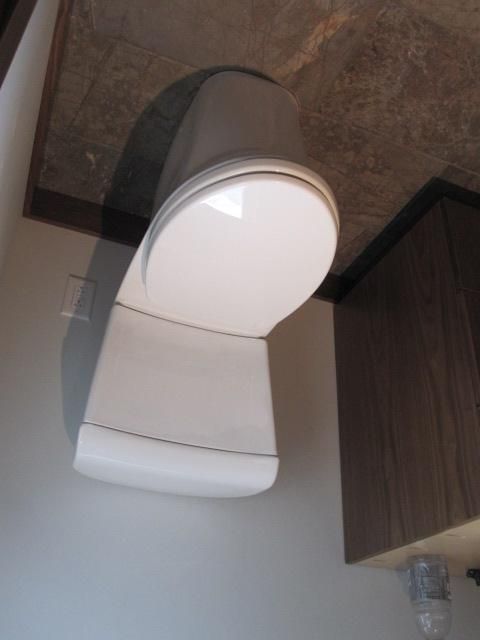 For fun, the view to the south from the new bathroom window, into our yard: