Metal Folding Chairs
thrifterindisguise
June 24, 2013
Hello!
I got these chairs at the Country Living Fair a few weeks ago. They were made in PA. The man who sold them to me said they were "camp revival" chairs and made in the 1940s. I just love the caning on them; I've never seen caning in metal before.
I painted them (because I love DIY projects) and am using them with a patio table.
But I wish I knew more about them... maybe what they were made for or the process involved in making them?
Thanks!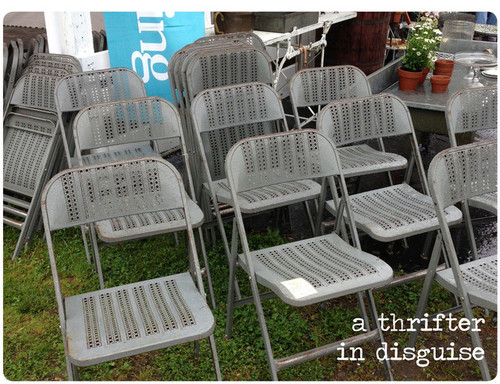 Here is a link that might be useful: Vintage Metal Folding Chairs