Blonde end tables
I have 2 of these end tables, plus one with a top tier. They measure 24"D x 22"H x 14"W. The third table has a top tier of about 14" x 14".
Has anyone have any idea of the years these were made? I'm guessing in the 1950's but really don't have a clue.
Sorry the pic is so fuzzy, but I took it with my iPod.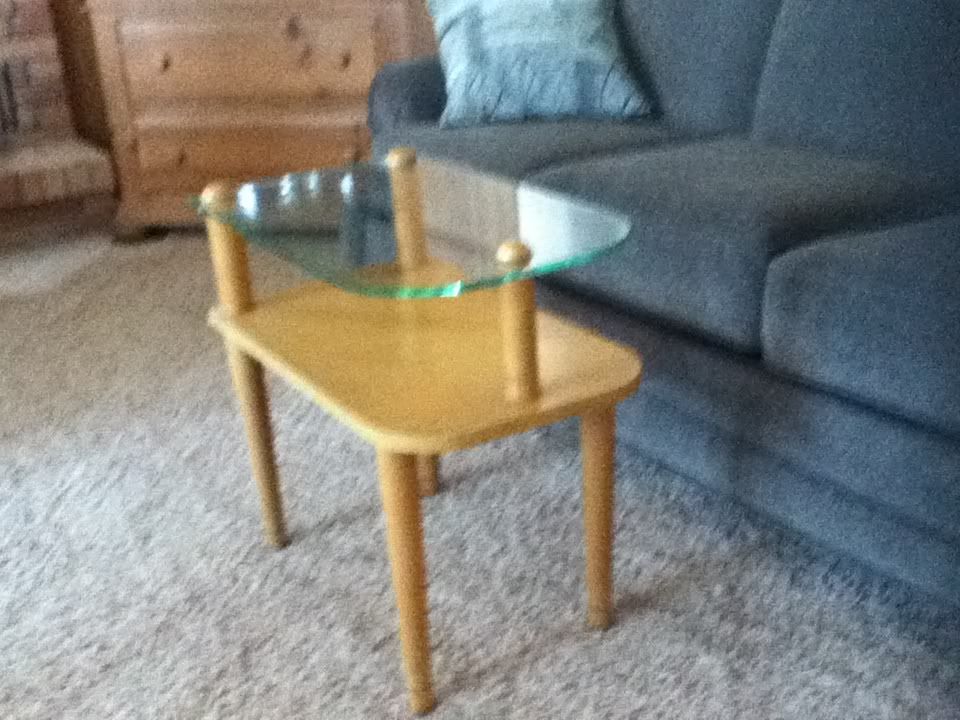 Kathy G in MI