OPtions for replacement sinks/faucet placement?
Our home has 3 baths, all with cultured marble vanity tops and undermount sinks. The sinks are in bad shape - they are enameled and have rust coming through from the overflow drain and multiple chips that were rusting. I have temporarily patched those with an epoxy repair kit but it looks bad. The powder room sink pictured here looks OK in the photo but much worse in real life.
I really hate the setup of these sinks - I dislike having the faucets on the sink itself rather than on the countertop, it's hard to clean. The master bath sink is slightly different thank the powder room pictured above - there is just enough space between the faucet and the edge of the countertop for gunk to accumulate but way too tight to wipe out, I have to clean it using our waterpik and Q-tips! I also just hate the look of the ledge below the cutout area.
We can't afford to replace the countertops and vanities at this point but I do want to do something about these sinks.
The opening is slightly oval overall and measures 18 and 1/4" wide by 15" deep. There are only a couple inches between the cutout and the backsplash.
I would love feedback on the feasibility and pros and cons to the following possibilities I have considered:
1. My first choice would be to remove these sinks and replace with a simple under-mount like below, drill new holes for the faucet in the countertop behind the sink. I would really like a faucet with single mixer handle linked here rather than hot and cold separate. Do you think there is space to drill faucet holes? With a single mix faucet would it look really weird to have off to one side?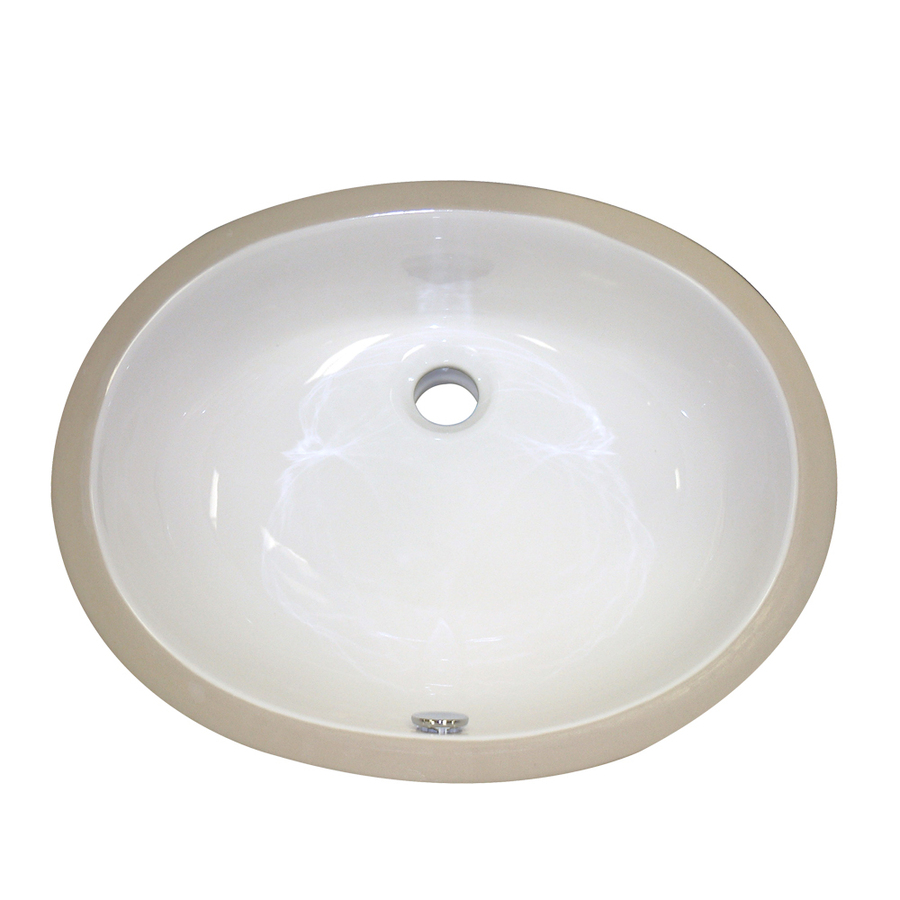 2. Replace with the same type of sink and keep the same faucets, try to find a sink which would allow more space between the faucet and edge of countertop in the master bath.
3. Replace with drop-in sinks with faucet holes in the sinks (but at least there would not be a gunk trap like with the setup I have now).
What do you recommend?