And now for the ceramic baths
bill_vincent
November 7, 2005
Sorry it took so long for me to get to this (I had to finish up johnmari's bathroom!) :-) Anyway, here's the ceramic bath thread I promised:
This first one, I can't claim. I did the layout, but other than that, it was my son's first floor by himself, start to finish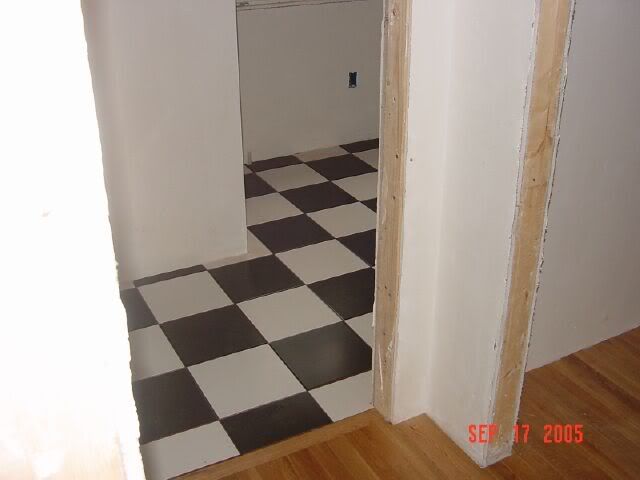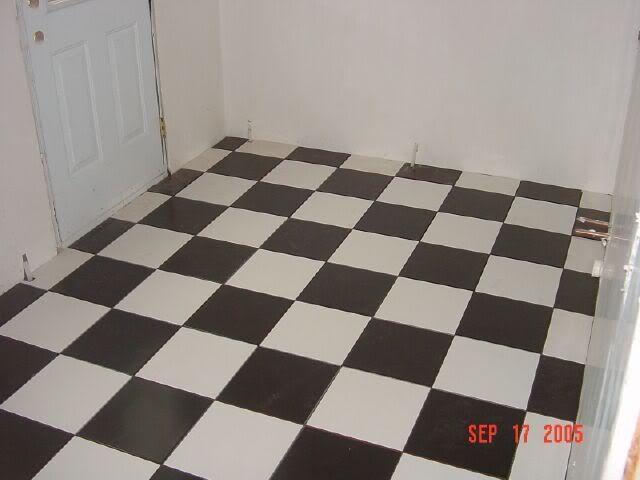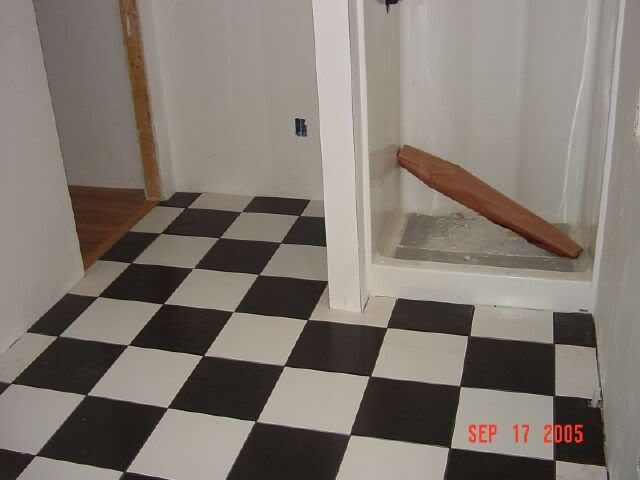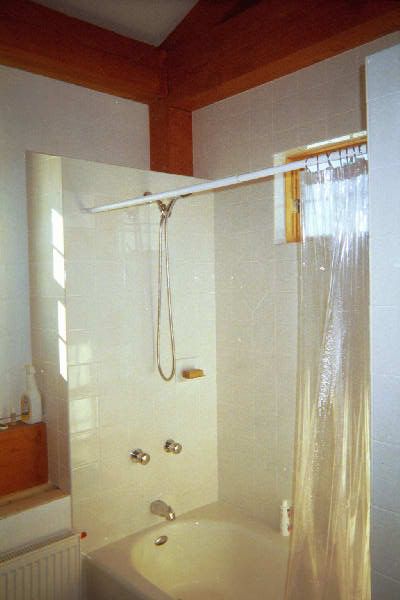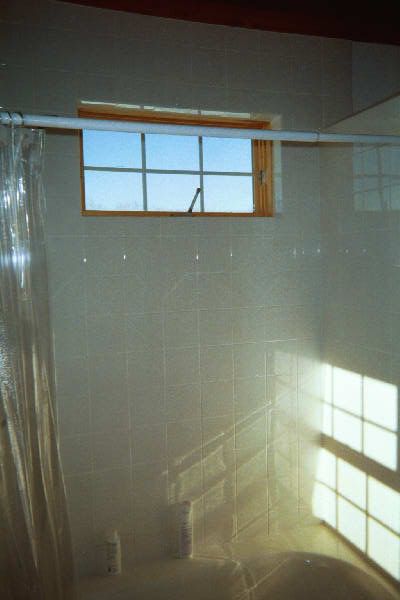 One thing in this next bathroom-- with all the outside corners-- on either side of the half walls, by the steps, etc.-- even down the sides of the shower-- the ONLY place bullnose was used was on top of the tile on either side of the window. The rest of it is all Shcluter's stainless bullnose edging. I wasn't too enthusiastic about using a foreign material in the installation, especially when bullnose was available for that tile line, but it's what the customer wanted, and once it was done, I thought it looked pretty nice!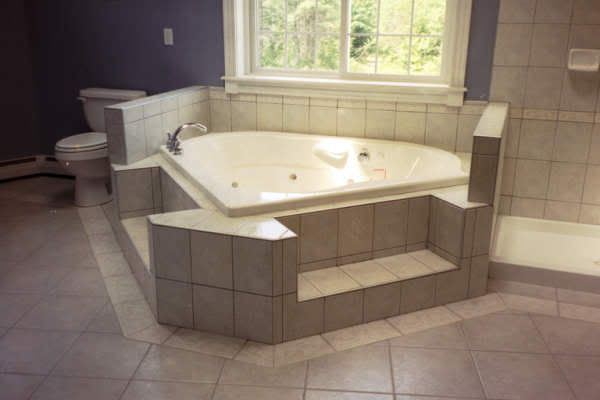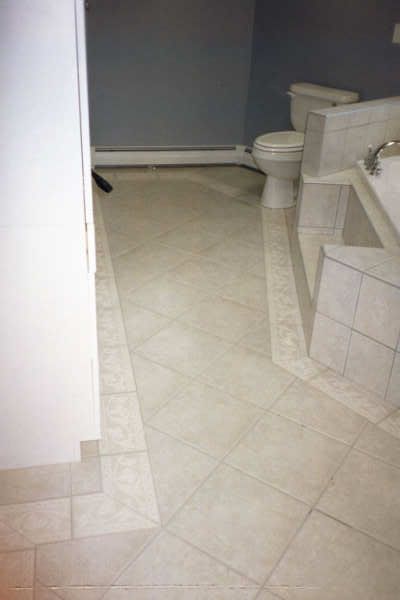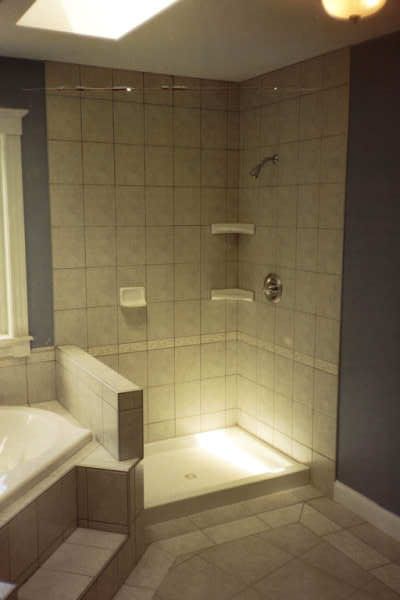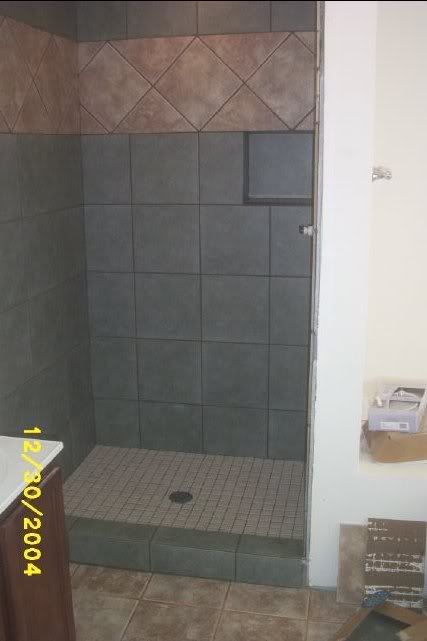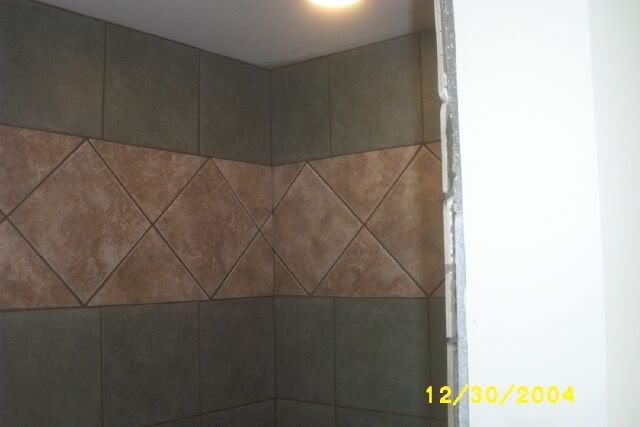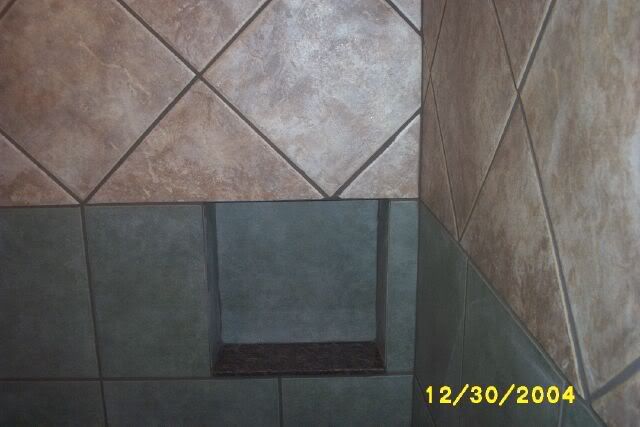 This is the half bath in the showroom I do most of my work for: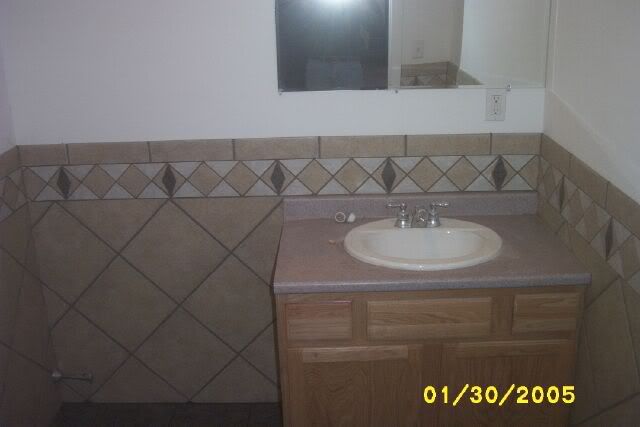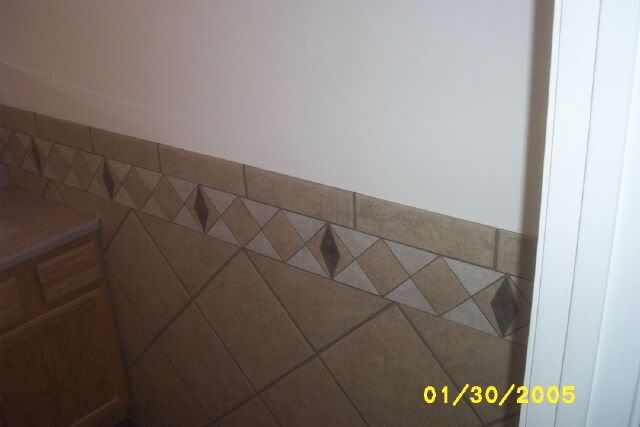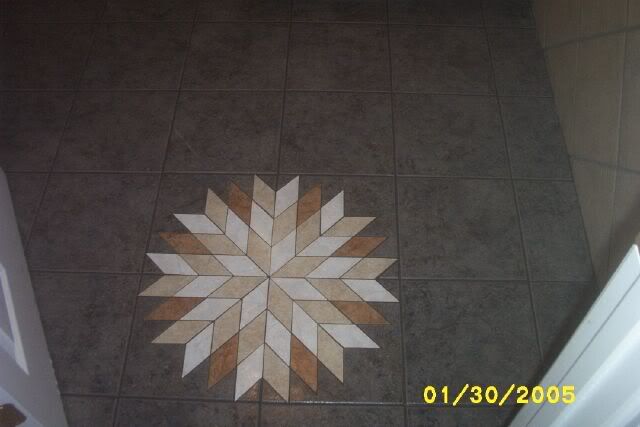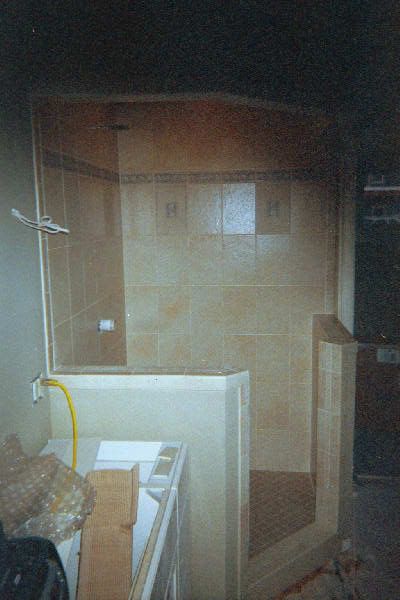 Everyone wants to know how to hide an access panel. This is how you do it!!
This next one is also of particular interest. It's a half bath I did in my sister's home about 5 years ago. She was using a 14x14 tile, and the only way to properly do it would have been to center one tile down the middle, and then cut the two side tiles. I decided to switch things around a little-- I used full tiles on either side, and did a row of "diamonds and triangles" down the middle as an accent stripe. Less work for me, and looks great!! EVERYONE WINS!!
I'll let johnmari post her OWN shower!! LOL