All my 3 1/2 bath 99% done
After a long time, it is finally going to be over. All the bathrooms in our house is now basicaly done. Yesterday, they finished installing the shower doors, mirrors and accessories. NOW, LET THE CLEANING BEGIN!
I cannot stop myself taking a few pictures immediately. Will take some nicer pictures later.
Here is the master bath: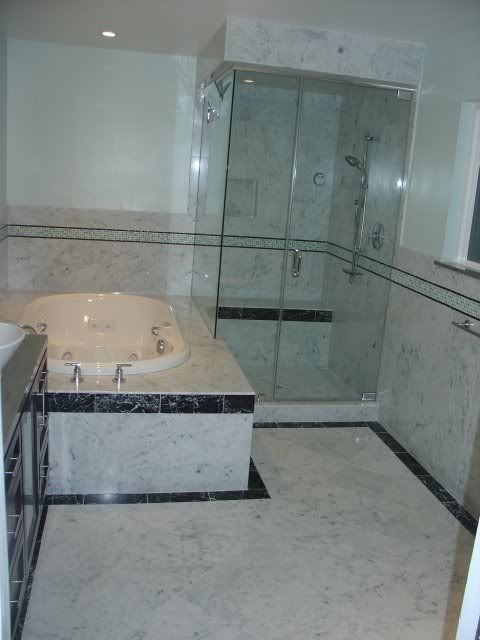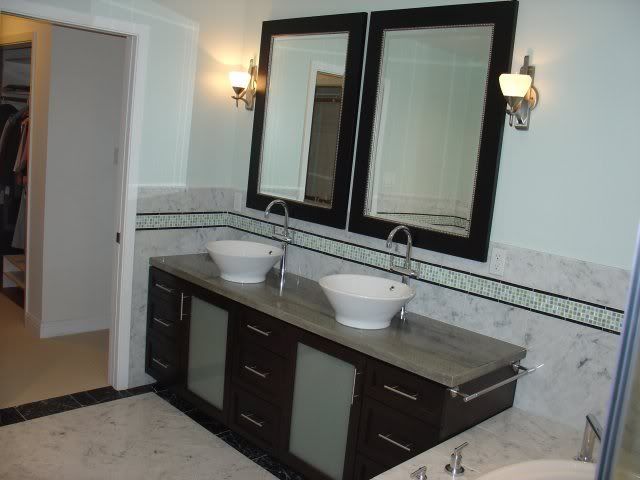 Kidsbath: