Finished DIY bath - before/afters
DH and I have just finished our very small guest bath remodel in our fixer/home. Removed wallpaper, flooring, existing door, all fixtures, most drywall. We moved the tub and pipes to the back wall, reinsulated walls, drywall and textured, installed glass blocks, ceiling exhaust fan/light, 3 seperate areas of lights on dimmers, 5' whirlpool tub with heater and extra insulation, all new tiled floors and walls, new toilet and fixtures, HD granite sink.
We spent a lot of time making sure the tub surround would not hold standing water from the shower and it's perfect. We went with all neutral colors so that I could change the accessories. We still need to frame some pics. DH built the cherry vanity and I built the tall storage cabinet. I am in 7th heaven with that tub.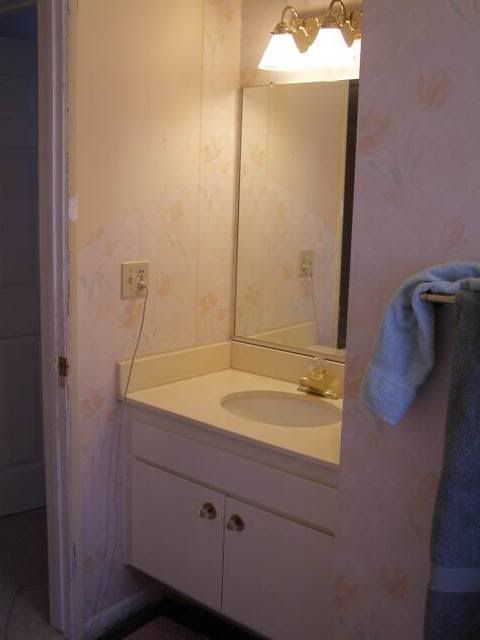 We still need to build a framed mirror.
Tiled but not grouted -