Contemporary Power room taking shape
My 5x5 power room is taking shape. The pumping is still not done, mirror and accessory not installed. But it is turning out to be better then I had envisioned. Below is the mock up of the sink and faucet.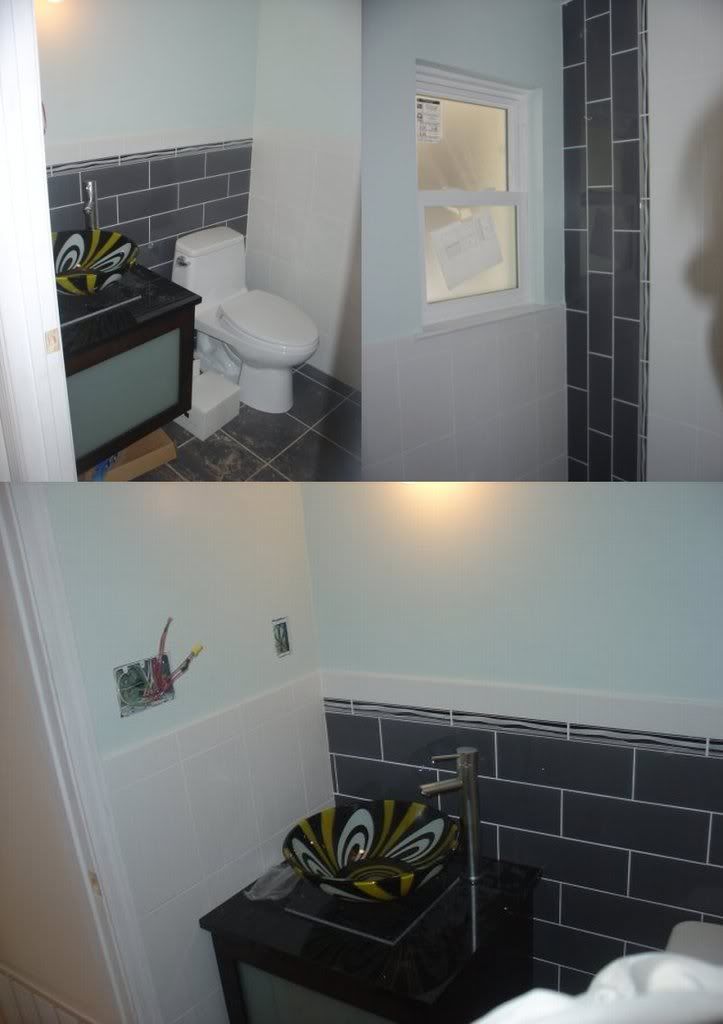 Also need to install this wall sconce from WAC.

I cannot wait for this to finish!