Trying to find the maker of a porcelain tray & platter......
Hi,
I bought a platter and a tray (or whatever they are...lol) today at a yard sale. They aren't a matching set, but from the design and marks, appear to be from the same maker. I have no clue who the maker is, and can't find anything about it online. I found a place that sold something with the same mark, but the page said they didn't know the name either, although it said they've come across this mark a few times. I'm hoping someone can help.
Thge mark is a pine tree (or at least looks to be a pine tree), and below the tree, there is the letter "M" on the left, and the letter "D" is on the right. Both the platter and the tray have what seems like a porcelain center piece, and then either a pewter or silver-plated border around it (it's not a solid tray...the porcelain is like a flat plate, and then the metal is just like a trim ring around it).
Here's pics of the platter first, and then the tray second. The tray does not have the tree/letter mark, but all of the other markings are similar.
The platter.....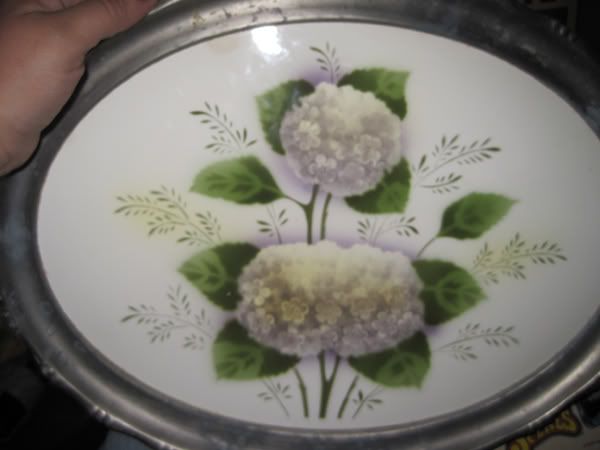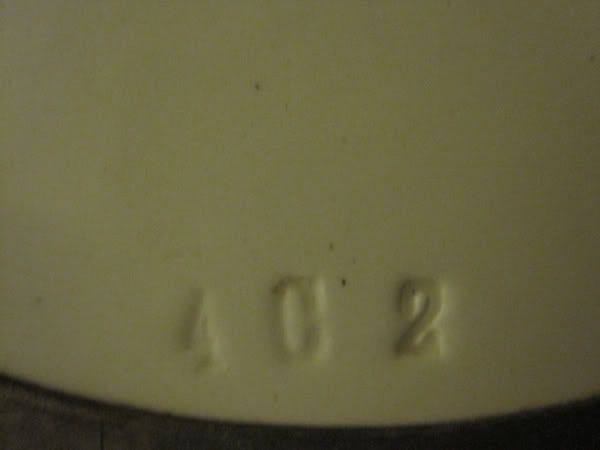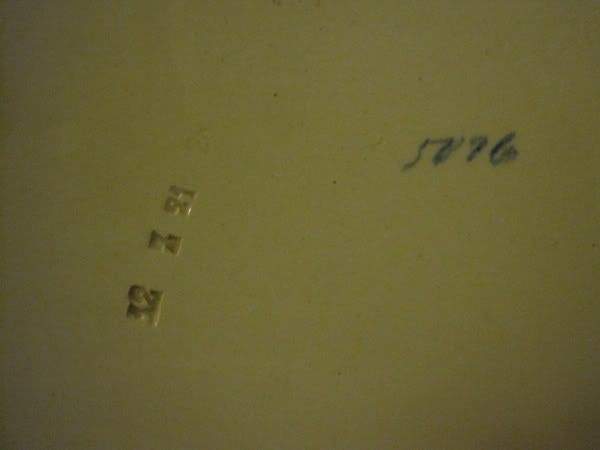 And here's the tray.....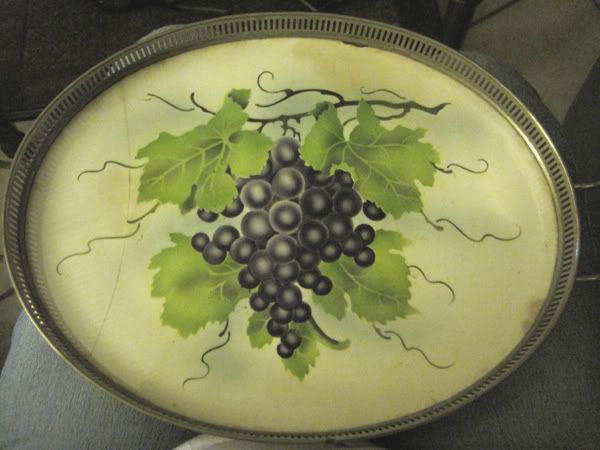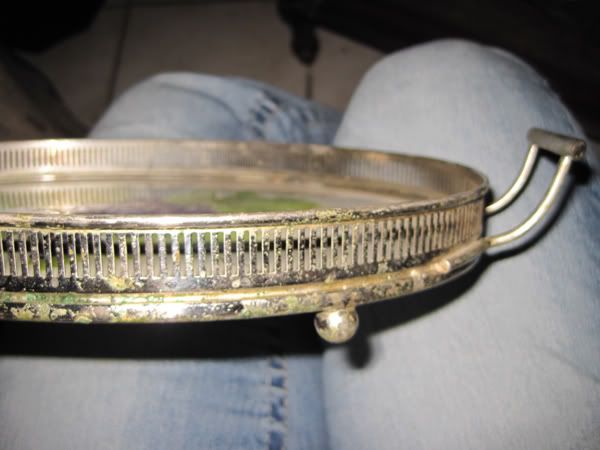 Note that in this pic, to the right of the "12 Z 21", there is also "2X", which you can see very faintly.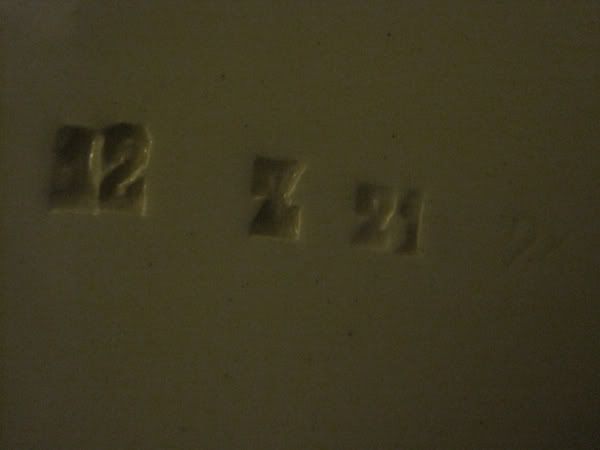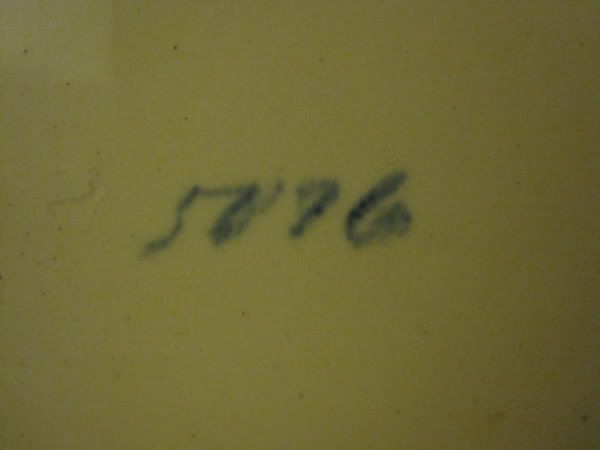 Thanks for any help or info that anyone can give me. :)