Chinese Wedding Bed- ID of Immortals/Age
talesofthesevenseas
April 6, 2009
I have a Chinese wedding bed that I would like to know the age of and also to understand more about the carvings on it. The bed is slightly larger than queen size: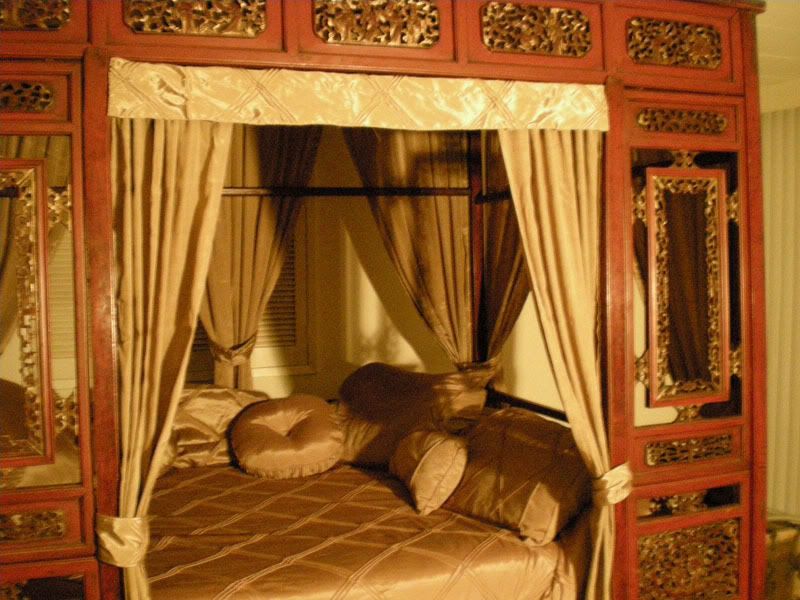 Here is the whole bed: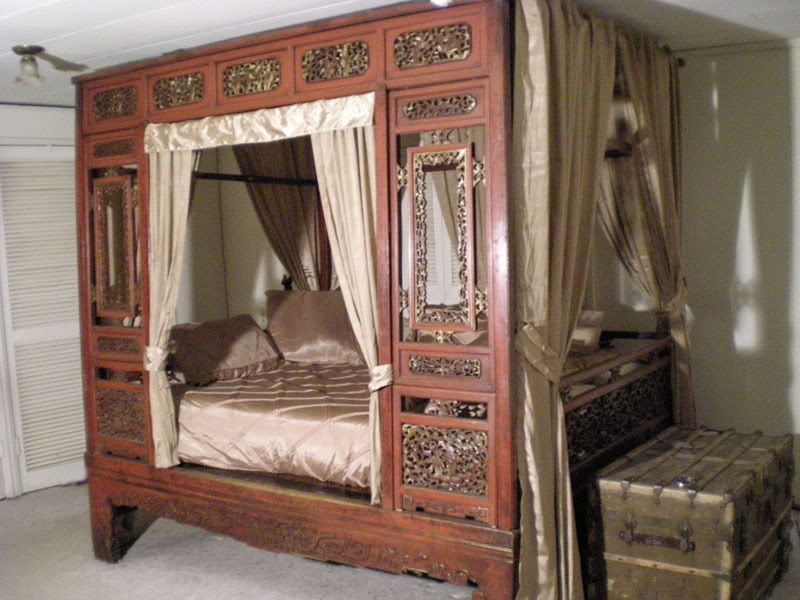 Here is an upclose of the dragons on the lower front, below the entrance where you get in. As I understand it, a three-toe dragon and one that is stylized like this one (lack of detailing in scales, abstract form) indicates that this bed did NOT belong to a noble or royal family. The dragons represent the groom and a matched pair are featured promiently on the bed: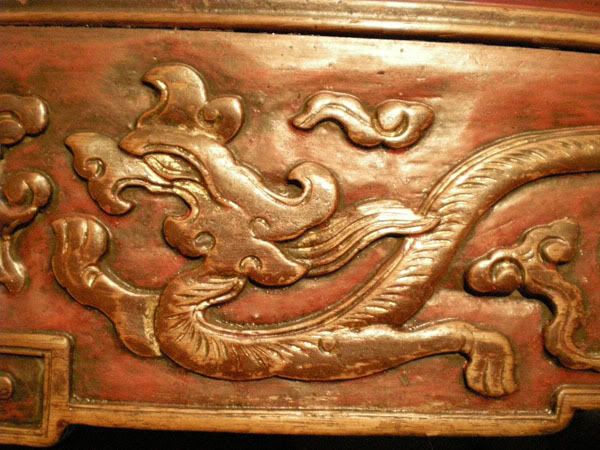 Here are the carvings along the top of the bed. I believe these represent different Immortals and I would like to know who they are:
I have been told the animal is a Qilin, or mythical animal that is a deer-like dragon, although mine seems to look horse-like in many ways, it does seem to have horns on it's head that are hard to see in the photo:
This carving includes a peach tree in the background, which I know represents longevity: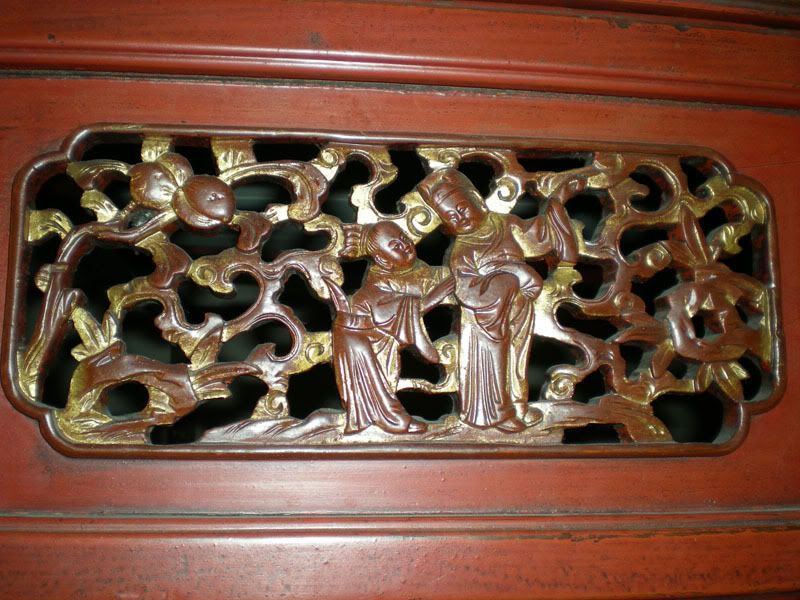 These carvings are a pair are along the side of the entrance. There are stylized phoenix birds in the four corners representing the bride. Like the dragon they are very abstract which I understand indicates a non-royal, non-noble family, and the seed pod flower above the Immortals is for fertility. These appear around the rails of the bed.
From top to bottom- Stylized phoenix (bride), seeded flower (fertility), and cloud motif. These are in pairs along the sides of the entrance:
Flowers along the rails (fertility)
I look forward to any and all feedback! Thanks!
-Claire