Ironwood Mortar & Pestle
This is a family piece and I'm wondering how old it might be? It's definitely ironwood, it weaighs just over 6 lbs.
I'm also wondering what affect on the value might be, that my grandmother scratched her SSN in the bottom of it. Was it in the 1970's that people were told to do that? She took that advice to heart and scratched her SSN onto quite a few things.
I'm attaching a link to more photos ...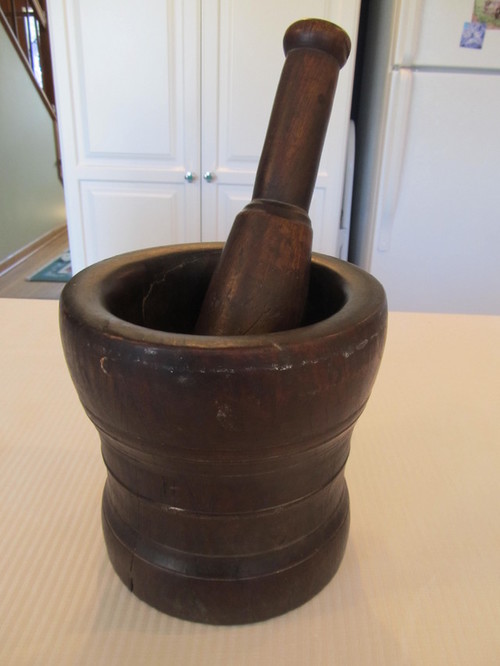 Here is a link that might be useful: Album of photos