Help identifying painting
My grandmother recently passed and left me many items, one of which is this framed art. I think it's a giclee? I don't believe that it has much value, but I would love to have any information about it for personal/sentimental reasons. The signature is illegible.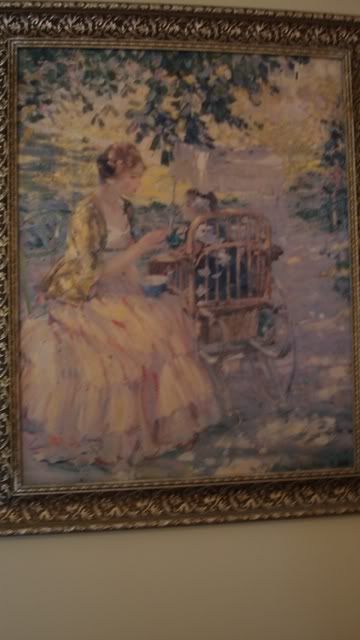 Thank you in advance for any information you may have!
Charley