Air entrapment holes and flaws in new basement walls
My husband and I are building a house through MI Homes in the Indianapolis area. We were quite surprised when the basement wall forms were removed, because it revealed walls that look like swiss cheese -- we were expecting them to be smooth. As shown in the picture the basement walls and the crawl space walls are covered in holes that look like air pockets. Many of these holes are big and deep. I posted all of the photos of this issue on my Google+ page: https://plus.google.com/u/0/+ANNASEACAT/photos/p/pub In general, the basement walls look rough. The contractor is saying that it's "probably cosmetic." Our problem with that comment is that cosmetic issues can be an indication of deeper quality and integrity problems. What does everyone think? Is this what poured basement walls should look like?
Thank you for taking the time to respond.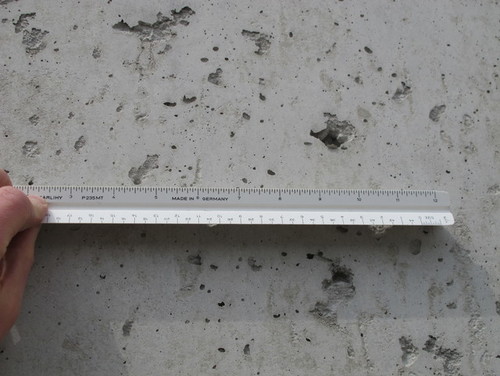 Here is a link that might be useful: More pictures of MI Homes Basement walls