Early Masons Vista Pink Soup Tureen
Hello!
I have inherited a great deal of Masons vista pink china from my grandmother. I have no intention of selling any of the pieces but in researching the history I have run into a bit of a mystery.
I have a large round (not square or angled in any way) soup tureen, lid, and plate. The handles on the tureen and lid are all shaped like koi. The bottom mark dates it as an early piece (1800s). Ive combed site after site for a couple of years now and have had no luck in finding a tureen even similar. Can anyone shed some light on the history and worth of this piece?
Thanks in advance for any info!!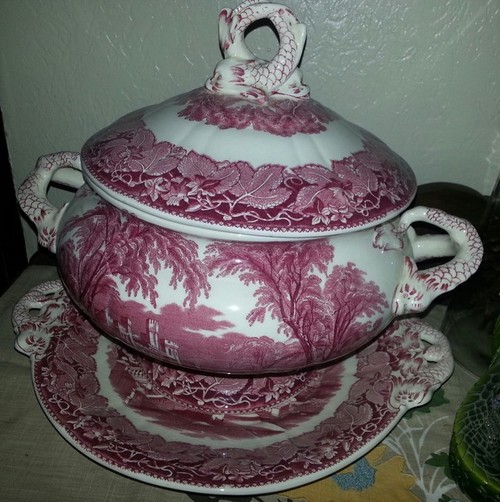 This post was edited by aeb78 on Tue, Apr 2, 13 at 16:38